Dr N N Shejwal faculty from COE have received the Asia-Arab Best Teacher Award- 2018 from Georgia university for his work in the field of Education and Village Development.
The program was held on Sunday , September 30, 2018. The dignitaries from Asian countries and ARAB Countries were present. The award received with the hands of PETER COREMANS, Malaysia and Dr patankar founder commonwealth vocational university.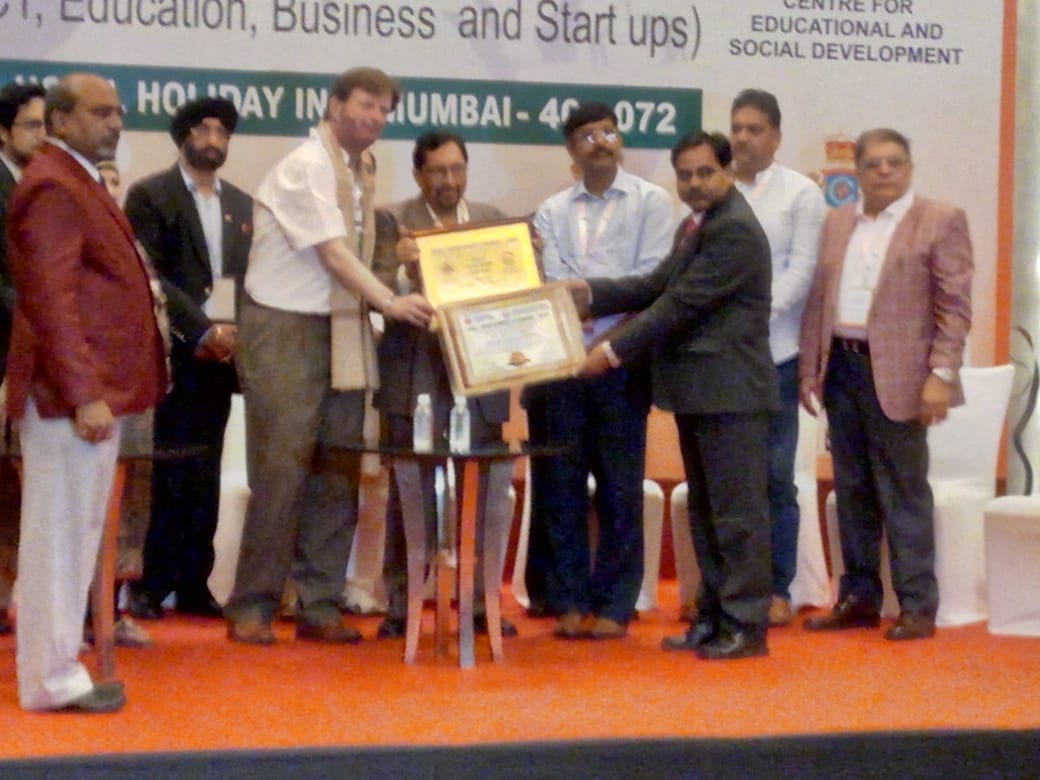 STUDENT'S TECHNICAL SYMPOSIUM
13th AISSMS ENGINEERING TODAY 2018
10 -12 SEPTEMBER 2018 (Industry Institute Participation)
Our S E Electronics  student won one crore prize in Lucky Grahak Yogana Mega Draw.
Prime Minister   Mr. Narendra Modi gave the prize money to her on 14th April 2017.
she did a digital transaction with cashless.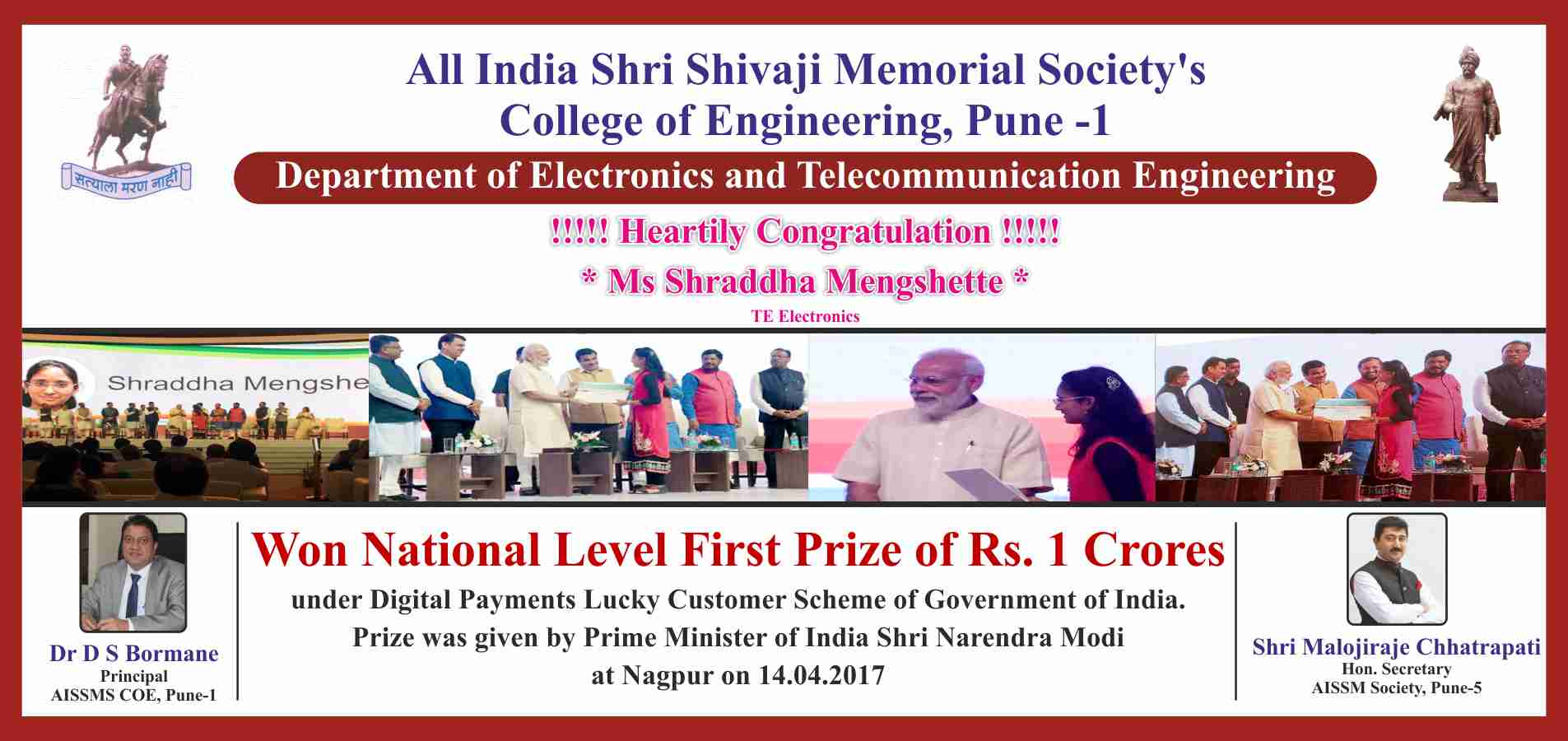 We are pleased to inform you that Department of Chemical Engineering of AISSMS College of Engineering, Pune is organizing a National Level Competition on "Promising and Innovative Young Chemical Engineers" (PICE-2017) on 26th March, 2017 in order to promote creativity and originality among UG and PG students. The event is jointly organized by Indian Institute of Chemical Engineers, Pune Regional Centre and hosted by IIChE Students' Chapter, Department of Chemical Engineering, AISSMS COE, Pune-1.
The main objectives of the event PICE-2017 are to motivate and appreciate the students for their creative work and let them think in a different way. The theme for the PICE-Award-2017 competition is 'Chemical Engineering and Allied Areas : Innovative Ideas for National Wealth Creation'.
The soft copies of the brochure, registration form and the abstract format are attached herewith. The last date of submission of the abstracts is extended to 15 March,2017.
We earnestly request you to encourage participation from your organization in this mega event by submitting your research papers and give wide publicity to the same.
University of Pune, Pune City Zonal Sports committee organized various Inter- collegiate sports. Our college students participated in the events like Athletics, handball , Football , Volley ball , Table-tennis , Badminton , Kho – Kho etc.at various Inter-Collegiate, Inter-Zonal, Inter-University, State level and National level competition. Our students have earned applauds in the competitions State level and National level, University level prominent among them are Verve, Vedant, Purushottam Karandak , Firodiya Karandak , Crescendo, Milanze, Zest , Versatalia, MIT Summit, Sakal Karandak, Sarpotdar Karandak etc
Every year, we organize an Annual Event AISSMS Engineering Today (AISSMS ET). The engineering students from all over India are invited to exhibit their talents by participating in various competitions, viz. poster, paper, project, quiz, robotics, programming, model making, debate, design, technical meet, cultural and sports meet. In the event, 28 technical competitions are organized in collaboration with the industry, which sponsors the awards for the competitors. Some of the sponsors were: ACC, Ambuja Cement, Alfa Laval, Crompton Greaves, India Soft, MSEB, Sudarshan Chemicals, Sify, Atlanta Cooperation.