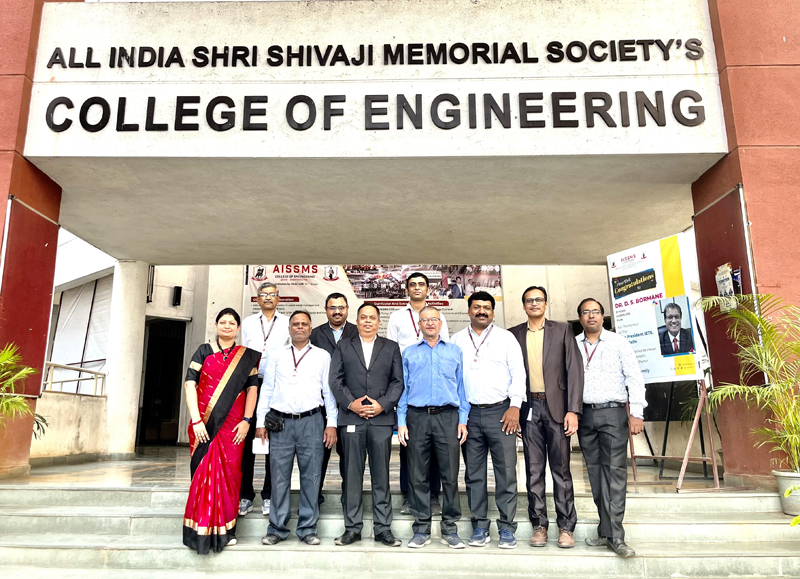 The department of Robotics and Automation is recently established with the Institute with an intake capacity of 30 starting from 2022-2023. This program is approved by AICTE, New Delhi, and Affiliated with the Savitribai Phule Pune University, Pune, (MH), India.
Robotics is an emerging multi-disciplinary course that requires profound application-based knowledge in hardware as well as software development, which comprises the design, construction, operation, and application of robots. To remain competitive in the market, Indian industries will have no choice but to adopt the advanced technologies of Robotics and Automation. Therefore, there will be a huge need for robots and thereby robotics engineers in near future. In the new industrial revolution of Industry 4.0, there is a need to understand multidisciplinary concepts for an engineer to work on an industrial assignment.
The design of a robotic system that puts together principles of Mechanical Engineering, Manufacturing Engineering, Electrical / Electronics Engineering, and Computer Engineering is necessarily a part of every Organization. The opportunities for a Robotics and Automation Engineer are multifold as the industry is booming up with advanced concepts like smart manufacturing, Robot Programming, Industrial Automation, Manufacturing, Agriculture, Mining, Aerospace, Healthcare, and Defence.
Vision:
To produce responsible professionals in the field of Robotics and Automation Engineering.
Mission:
Impart state of art technical education in Robotics and Automation Engineering.
Inculcate sustainable skills in automation technologies, research and learning attitudes.
Committed to fulfil the needs of society in manufacturing and service sector.
Prepare individuals with ability to fulfil social responsibilities.