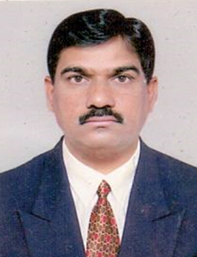 Dr. P B Nangare
HOD Civil Engineering

Contact Details:-
Office: (020) 26058587
Extn.: 1301
Email: civil.hod@aissmscoe.com
The department offers undergraduate civil engineering programme of 120 intake since academic year 2002- 2003 and post graduate structural engineering programme of 18 intake from the academic year 2011–12. SPPU Pune recently granted approval for the Ph.D. Research Center also. There are 29 faculty members in the department, 12 of them hold Doctorates in Civil engineering and the remaining faculty members are also pursuing the same. The faculties in the department have more than 20 years of average experience and having competent group of experts with extensive training.
Vision of Department is to Nurture the talent in civil engineers to work as global leaders for development of society. In line with our vision, the Department has modern software and well-equipped laboratories for geotechnical engineering, fluid mechanics, material testing, environmental engineering and transportation engineering. Students and faculties are actively involved in research activities. The department practices the "Industry Institute Interaction" concept to build curriculum, co-curricular activities, and extracurricular events by organizing a variety of programmes through student chapters.
Our Industry Institute Interaction Cell's mission is to foster closer collaboration between academic and industrial fields, to identify the gap between industry needs and the institute's end product. Better interaction between institutions and industry is the need of the hour. We understand the need to create avenues for close academia and industry interaction in a 360 degree approach for all our students. Our students are thriving in the construction industry, Govt. Sector as well as other allied industries as a result of the sincere efforts of the faculties and the cutting edge facilities offered by the Department.