Mechanical Engineering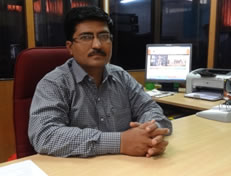 Dr A V Waghmare
BE(Mechanical), ME(Heat Power),
PhD ( Shivaji University),
MBA (Human Resource)
Email: avwaghmare@aissmscoe.com
Contact No: 020-26057660
(M) : 9096120365
Mechanical Engineering Sandwich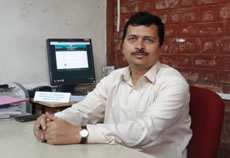 Prof C S Choudhari
BE (Mechanical), ME (Heat Power),
PhD (pursuing)
Email: cschoudhari@aissmscoe.com
Contact No: 020-26057578 / (M) : 9822446264
You are welcome to the Department of Mechanical Engineering. Its our pleasure to introduce department. The department has well qualified and dedicated faculty. The objective of department is to prepare students for successful career in Industry, Research and Academics to meet the needs of growing technology. Our efforts are put in to develop the ability among students to synthesize data and technical concepts for application to a product design. We provide opportunity for students to work as members of a team on multidisciplinary projects. Mechanical engineering department provides students with sound foundation in the mathematical, scientific and engineering fundamentals necessary to formulate, solve and analyze engineering problems and to prepare them for higher studies as well as research. We promote student awareness for life-long learning and to introduce them to professional ethics and codes.
Mechanical Engineering Sandwich pattern programme emphasizes on industrial training to students within four years of the study. Students are placed for training in the industry as per curriculum of Savitribai Phule Pune University. Student learns industrial practices and also professional ethics.
For the overall development of student; department of mechanical engineering is associated with memberships of professional bodies such as SAEINDIA, Institution of Engineers (India), ISHRAE. We formulated Mechanical Engineering Students association i.e. MESA. Various activities of these chapters provide student to gain knowledge and interact with students and staff of other colleges/universities as well as Industry Engineers. Students have taken part in various competitions and won National Level top positions in SAE competitions like Baja and Supra.
Students of Mechanical department also bagged prizes in academics as well in co curricular activities. Students secured gold medal at university level examinations, university toppers at Savitribai Phule Pune University examinations. Students showcase their talent in various sports and intercollegiate technical events and bag prizes.
Our graduates are working in Multinational Companies, Defense Services, and Academic Institutions in India and abroad. Last but not least our Technical supporting staff is unique in its own way. Students as well as visitors find them very friendly, amicable and highly intelligent!
Thank you for visit !
Dr A V Waghmare
Head,
Department of Mechanical Engineering