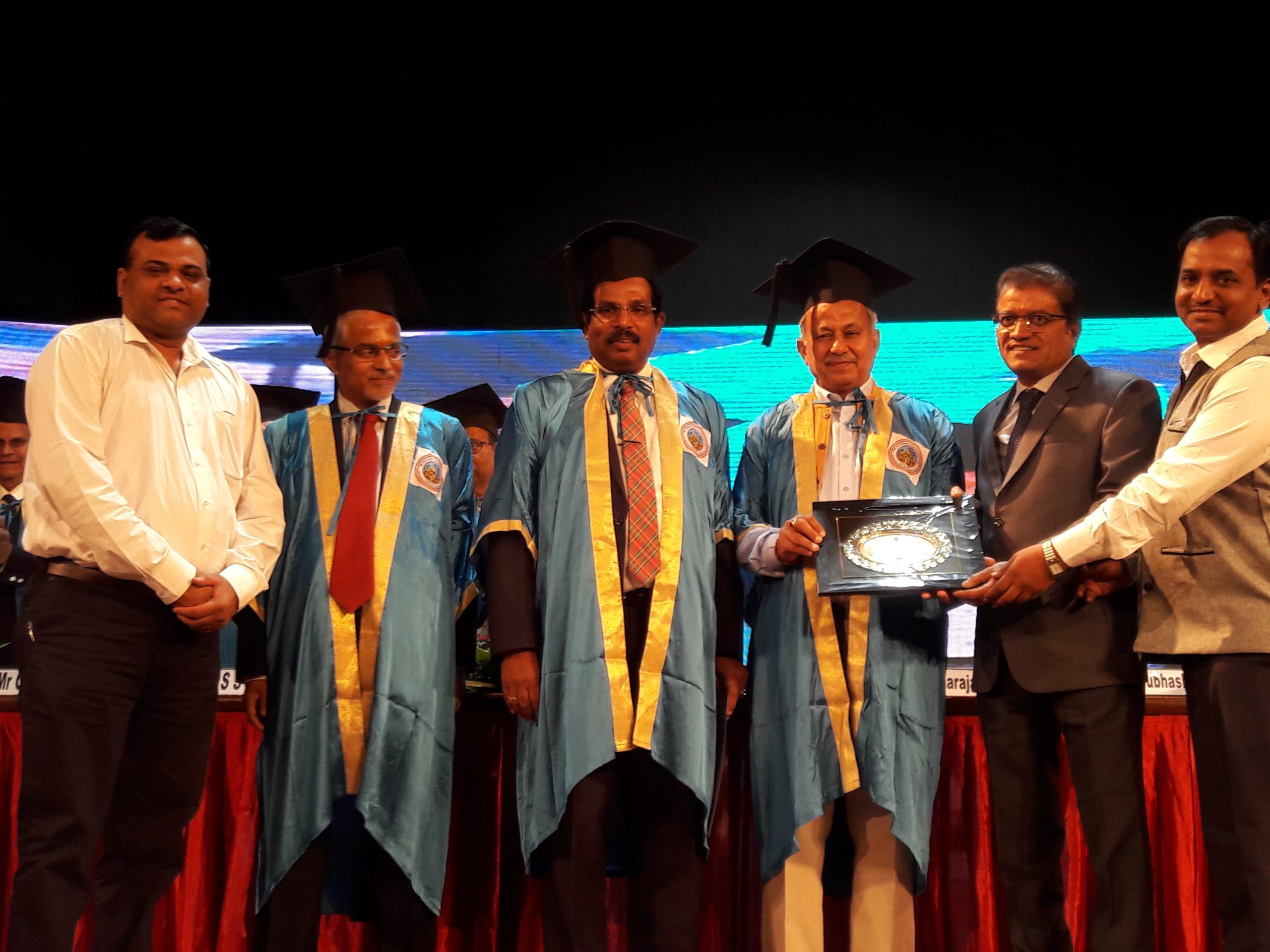 AISSMS College of Engineering, Pune Bags National Award
AISSMS College of Engineering, Pune  Electronics and Telecommunication Students' Chapter has received  the National Level "Best Engineering College  Students, Chapter Award (First Place) " for the year 2018 – 19 from the Institution of Engineers (India) Kolkata. Dr.Subhash Garg, Minister for Technical Education, Govt. of Rajasthan in the presence of Mr. T.M. Gunaraja, President, Institution of Engineers(India), Kolkata presented the Dr. Amitabha Bhattacharyya Memorial trophy, Merit certificate and the cash reward of Rs. 20,000 during the Award Ceremony Function of the Twenty-seventh IEI Convocation and Technicians' / Students' Convention held at BM Birla Auditorium, Birla Institute of Scientific Research Jaipur on 10 Nov 2019. Dr. D. S. Bormane,Principal of the college, Dr. D. G. Bhalke HOD E&TC and Prof. Nitin Mawale, Faculty Adviser IEI Students' Chapter E&TC Engineering received the award. This award is presented to three best Engineering Colleges at national level every year. The Criteria for selecting three Best Engineering College  Students' Chapter Award in order of Merit  for the students participation in Technical competition,  Project Demonstration, Model Competition, Poster Competition , Group Discussion,  Technical Quiz, Aptitude Test, presenting technical Papers at conferences and students undergoing Short Term Courses etc.
Shri.Malojiraje Chhatrapati, Hon. Secretary, AISSM Society congratulated the staff and students of the college for their splendid achievement.
Heartily Congratulations on Achievement !!!
Institute of Engineers Student's Chapter E&TC Engineering
Adjudged Four Consecutive Years National Level Best Engineering College Student's Chapter Award