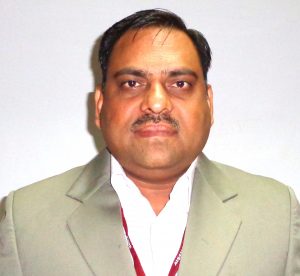 Dr. D. P. Gaikwad
PhD. (CSE)
M.Tech (Computer Science and Technology)
Contact No: 020-26057660 (Extn. 1801)
Email: dpgaikwad@aissmscoe.com
Mobile No: +91 9822609276
Computer Engineering is the field which deals with analyzing and designing hardware, software, and operating systems for a computer system. Our students are trained in software design and the integration of hardware and software. The Department has well equipped laboratories with a good number of personal computers, servers and latest licensed software's like Oracle, Rational Rose, MATLAB, .NET, 3D-Max etc. The Central Computing facility and internet center with 10 Mbps lease line are managed by the Department. The Department also has a library.
Various workshops, seminars, guest lectures, webinars and training programs based on current technologies are organized for the development of faculty and students. Industrial visits are arranged to expose the students to real world applications. The research work is carried out by the faculty along with students in the areas like Parallel Processing, Image Processing and Data Mining.
Computer Society of India student branch at computer department has won best student chapter award for the year 2008-09, 2010-11, 2011-12 in region VI.It was selected from various participating engineering colleges of western region (Region VI-Maharashtra & Goa).
The annual technical event Bits-n-Bytes is conducted under the aegis of AISSMS Engineering Today. It is the mega event in which students from all over India and SAARC countries participate. Students are encouraged and guided for participating in various technical events organized by industries and reputed institutes.
As a result of sincere efforts of faculty & state of art facilities provided by the Department, our students are excelling in IT as well as other related industries.