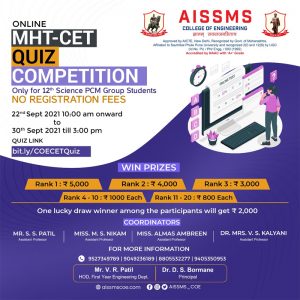 SCIENCE EXHIBITION 2021-22
SCITECH_IDEATHON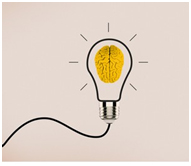 AISSMS COLLEGE OF Engineering is a leading brand in technical education, every year the college organises technical fest Engineering today and Science exhibition.
This year Science exhibition has come up with new event named SCITECH IDEATHON.
IDEATHON provides a platform to the students to present their ideas in the form of poster. The idea must be related to the field of science and technology. Students should register their ideas before 28 Sept 2021 on the link provided below. The posters can be uploaded on the link given below. The poster must be in PDF format not having size more than 10mb.
The posters will be evaluated by the judges and best three ideas will be awarded by attractive trophy and Certificate, All the participants will get participation certificate.
Rules and regulations
A team can have a maximum of 4 students.
The selected topic for poster should be strictly from science and technology field.
Registration form must be completely filled without any false information.
Participants should present their idea in the form of poster.
The poster should be prepared in A4 size.
Copying of idea is strictly prohibited.
Decisions taken by Judges remain final.
Judging will be based on innovativeness and feasibility of the presented idea
All rights are reserved with the organising committee.
https://forms.gle/3nQ9rYGW1yvVcwrf7
Upload your Poster on following link