UNIVERSITY RANKERS
| | | | | | |
| --- | --- | --- | --- | --- | --- |
| Sr. NO. | Name of Student | Class | Branch | Year |  University Rank |
| 1 | NAPHADE CHETAN PRAKASH | BE | Mechanical Sandwich | 2016 | 2nd |
| 2 | SHINDE PROMOD DNYANESHWAR | BE | Mechanical Sandwich | 2016 | 4th |
| 3 | GAWALI ASHISH SANJAY | BE | Mechanical Sandwich | 2016 | 5th |
| 4 | GHATGE HARSHAVARDHAN | BE | Mechanical Sandwich | 2016 | 7th |
| 5 | RAJESHIRKE AKSHAY NARENDRA | BE | Mechanical Sandwich | 2016 | 8th |
| 6 | KULKARNI TEJAS GAJANAN | BE | Mechanical Sandwich | 2016 | 10th |
| 7 | NANDRE CHANCHAL DATTATRAY | BE | Mechanical Sandwich | 2015 | 2nd |
| 8 | GAWADE ASHUTOSH SHYAM | BE | Mechanical Sandwich | 2015 | 6th |
| 9 | GORANE SHUBHAM P | BE | Mechanical Sandwich | 2015 | 8th |
| 10 | LIMAYE CHINMAY | BE | Mechanical Sandwich | 2015 | 10th |
| 11 | TAKWALE RISHI SATISH | BE | Mechanical Sandwich | 2014 | 1st |
| 12 | KULKARNI AJIT | BE | Mechanical Sandwich | 2014 | 3rd |
| 13 | NARELIYA SHOBHIT | BE | Mechanical Sandwich | 2014 | 8th |
| 14 | PATHAK SAURABH | BE | Mechanical Sandwich | 2014 | 10th |
| 15 | NANDRE CHANCHAL DATTATRAY | TE | Mechanical Sandwich | 2014 | 5th |
| 16 | GAWADE ASHUTOSH SHYAM | TE | Mechanical Sandwich | 2014 | 7th |
| 17 | BOTRE SAURABH RAMDAS | TE | Mechanical Sandwich | 2014 | 9th |
| 18 | NAPHADE CHETAN PRAKASH | SE | Mechanical Sandwich | 2014 | 4th |
| 19 | GHATGE HARSHAVARDHAN | SE | Mechanical Sandwich | 2014 | 7th |
STUDENT ACHIEVEMENTS
Shenvi Mohit achieves FIDE Arbiter Title
Shenvi Mohit Nitin, a student of AISSMS COE's Final Year Mechanical Engineering (Sandwich Course) has achieved FIDE Arbiter Title of Chess.
In Chess, International Referee has 2 levels, first of which is the FIDE Arbiter and 2nd is International Arbiter. For the FIDE Arbiter Title, an exam (having 80% passing) is to be passed and certificates/norms in atleast 3 FIDE Rated events are required.
Mohit is an International FIDE Rated Player having a rating of 1940. He is the 2nd Youngest FIDE Arbiter in India having achieved this feat at 21 years and 4 months and youngest in Maharashtra. Incidentally, he has completed the exam as well as the 3 Norms during his engineering itself. Mohit has also represented our College at Various Chess Events and he is a University Gold Medalist of Chess and West-Zone Inter University Runner up in 2014 – 15..
The approval of Title's was announced on FIDE (World Chess Federation) website on following link:
http://www.fide.com/component/content/article/1-fide-news/10365-list-of-titles-approved-by-pb-by-written-resolution.html
Go Kart, Resonance Racing (2017)
AISSMS college of Engineering Resonance team won overall trophy of ELITE RACING with top place in Endurance race and Autocross- smallest turning radius and cost effective way of go cart manufacturing. In these areas team grab four trophies with 2 lakh rupees as winner's award.
Go Kart National Level Racing Competition for Students organized by organized by ELITE RACING and in accreditation with Federal Motor Sport Club of India (FMSCI) held from 16th Feb. to 18th Feb 2017 at RPM Go-Karting Circuit, Bhadbhada Road, Bhopal, India. This was a national go-kart designing and fabrication competition with students participating from all over the country. The competition is completed in multi-phases. The competition is a Go-kart designing and racing platform to impart opportunity to ambitious young students of graduating, under-graduating and diploma to expose them to have a hands on experience of making a Go-kart from the scratch to finally racing it on professional tracks.
To win the competition, students had to abide by the strict rules and regulations of the rule book specially formulated for EK-16. The students learn to conceptualize, design, fabricate and test their own designs. Total number 180 team participated in this event. Virtual round was take place at Bangalore which select 61 karts only. Resonance Racing ranked in 7th amongst 61 teams in virtual.
With various inspections test and presentation Resonance Racing team perform best among the rest. They won BEST COST PRESENTATION AWARD in which team has to show that how did they financially managed the manufacturing of the kart with proper proof.
In AUTOCROSS kart is tested dynamically and various parameters like turning are checked. Resonance Racing Kart show best timing- 47.52 seconds which was the minimum time in the competition. In Endurance Test too this kart perform best with all laps in minimum time. In final race there were 4 teams and the kart had to complete 20 laps in minimum time. Resonance racing kart completed 20 laps without any breakdown in 25 minutes. 2nd team completed the laps in 30 minutes. 3rd kart completed laps in 37 minutes. 4th kart did not finish the race.
This best performance gives team
*OVERALL FIRST (CHAMPIONS)*                          150000/-
*BEST COST REPORT PRESENTATION*                 10000/-
*BEST IN AUTOCROSS*                                                15000/-
*1st in ENDURANCE*                                                     25000/-
This team also participated in   'National Kart Racing Championship' at Kolhapur where team bagged the fastest lap award called 'RAFTAAR AWARD.'
The second event was at Pune  'Indian Karting Championship,  there team bagged *BEST DESIGN AWARD' Jatin and  Kaustubh ( Resonance Racing Go kart team Captain and Vice Captain) say continuous learning from last two three years failure gives us way for success. Team moto 'transforming will power into horse power' reflects same.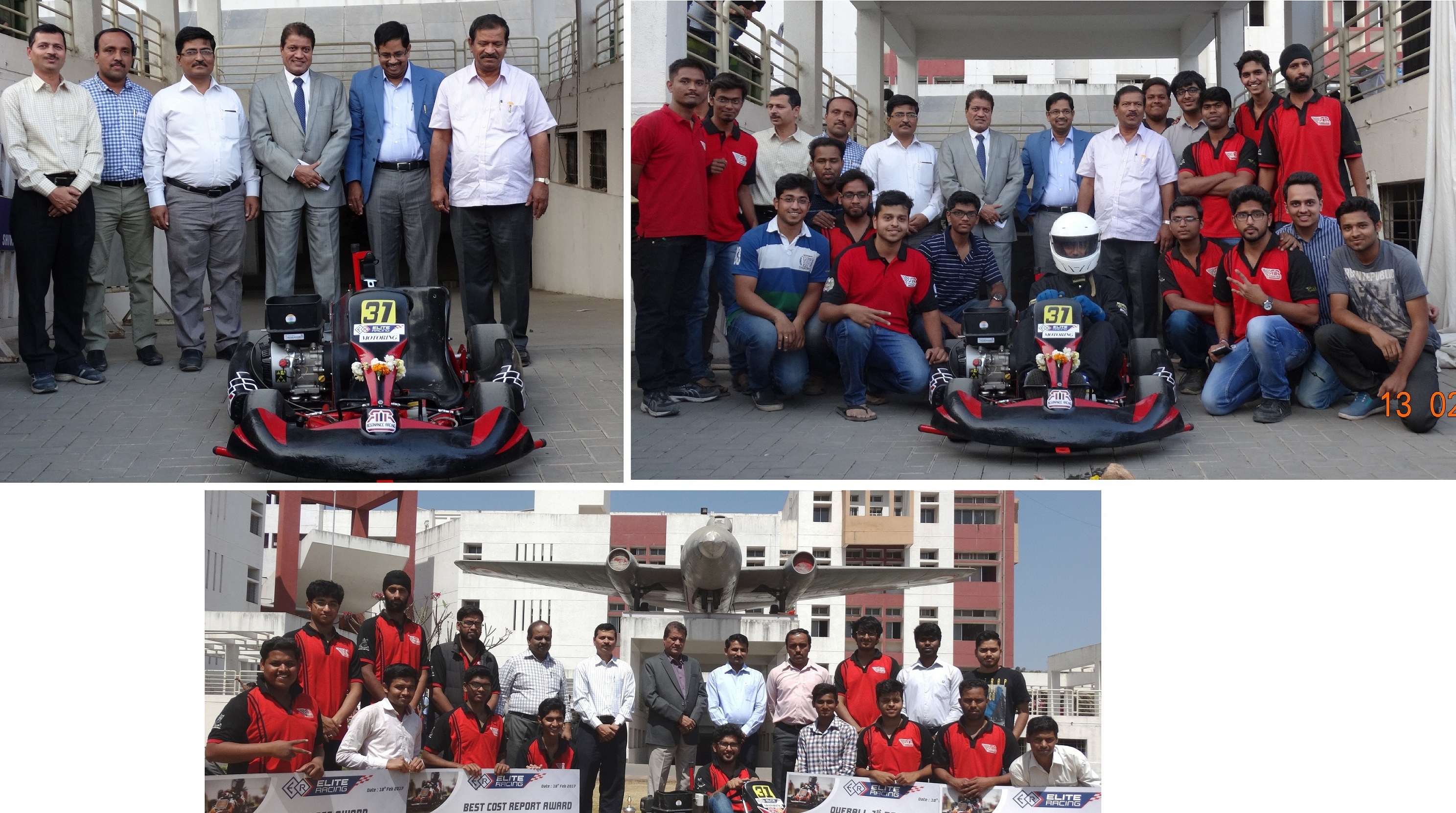 BAJA, Resonance Racing
Journey video 2016 https://www.youtube.com/watch?v=9jPnQF9DG9g&t=230s
About: Resonance Racing of AISSMS COE, provides an opportunity for students to pursue their passion for automobile engineering through the Baja SAE competition
By conceptualizing, designing, building, testing, and eventually racing in National level competition, the student get hand on experience of manufacturing and real time engineering challenges.
Origin: Resonance Racing started in the year 2009. A team of young, Enthusiastic and passionate students dreaming to leave a mark on national competitions. One of the oldest and widely known team throughout the country.
The team has been participating in the competition since 2009 and has been National champions several times. The team currently in its 9th year of participation is geared up for greater challenges in the months to come.
About the Competition:
The goal in Baja SAE racing is to design, build and race off-road vehicles that can withstand the harshest elements of rough terrain. The vehicles used in Baja SAE are to be tested on series of off-roading events.
A national level collegiate competition where more than 400 colleges across the country participate. The competition has two rounds namely virtual Baja and main Baja. In the virtual round, the team presents their concepts designs and calculation and plans for building the vehicle in a period of 8 months.
The main event consists of series of off road competition where the cars are put to test. Various dynamic events like acceleration, hill climb and suspension traction are there to evaluate the performance built quality of the manufactured car.
The competition helps student acquire design experience, hands on manufacturing skills and in depth technical knowledge. Also various qualities like team and monetary management skills are important to succeed at the national event.
Achievements and accolades:
2009:
Overall 3rd Rank,
1st in Western India.
2010:
2nd in Hill Climb.
2nd in Acceleration
2012:
1st in endurance
1st in Hill climb
1st in acceleration
Highest number of laps in the history of event.
2014:
Fastest Lap time in Endurance race
Overall 12th rank
2015:
5th In suspension and traction.
2016:
1st in CAE
5th in endurance
8th overall
9th in costing
4th in innovation
THE SAE INTERNATIONAL AERO- DESIGN SERIES: TEAM GARUDASHWA
THE SAE INTERNATIONAL AERO DESIGN SERIES, an aero modeling competition in which students are encouraged to take up real life aerodynamics and to prove their excellence in a competition. This competition is held in the United States of America annually in two different series. 75 Aero -modeling teams from around the globe compete for excellence and pride representing their universities and country. The students get expertise guidance by Prof A V Waghmare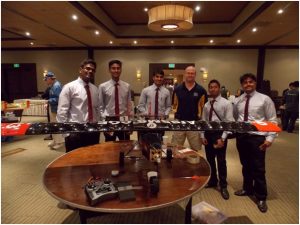 TEAM GARUDASHWA
Team Garudashwa was began its venture in 2015 with an aim to participate in the annual SAE AERO DESIGN SERIES in 2016. With 13 members, we initiated something many thought was out of our caliber. Striving hard for pride, we competed in the SAE AERO DESIGN EAST SERIES which was held in Van Nuys, California, U.S.A in April 2016. Against all odds we succeeded in our attempt and feel proud to announce the results.
Team Garudashwa was the only Indian Team to have a complete successful flight in its class.
Flight event- 1st in India & 28th Globally
Design Report- 1st in India & 20th Globally
Presentation- 3rd in India and 32nd Globally
Faculty Ad visor : Prof  A V Waghmare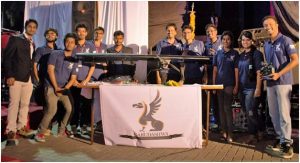 LIST OF TOPPERS
B E Mechanical 2017 CLASS TOPPERS
Rank
Exam. No.
Name of the student
Total
Result
1
B120210878
NIKUMBH ASHWINI ARVIND
1244
I*
2
B120210909
RUCHI AGARWAL
1177
I*
3
B120210841
JOSHI AMIT VIVEK
1167
I*
4
B120210898
POKLE ANIKET ASHOK
1137
I*
5
B120210855
KEDARE VINOD RAMESH
1125
I*
6
B120210860
KHEDKAR GANESH NANABHAU
1121
I*
7
B120210869
MAHENDRA SINGH DEVDA
1120
I*
8
B120210934
ULANGWAR ATHARVA RAVINDRA
1118
I*
9
B120210863
KULKARNI SAMARTH SHASHIKANT
1115
I*
10
B120210872
MULUK KOUSTUBH DILIP
1094
I*
11
B120210821
DANDAGAWHAL SHRIYASH KUNDAN
1093
I*
12
B120210844
 KAJAL PANDURANG DHODADE
1093
I*
13
B120210856
KHANDAVE ROHIT EKNATH
1093
I*
14
B120210907
ROHOKALE SHWETA ARUN (TFWS)
1086
I*
15
B120210845
KALDATE MAYUR SIDDHESHWAR
1086
I*
16
B120210936
WABLE PUSHKAR KAUSHIRAM
1084
I*
17
B120210867
LOKHANDE VRUSHALI BHANUDAS
1084
I*
18
B120210914
SANJYOTI TUKARAM PATIL
1081
I*
19
B120210900
PRANJAL SUUNIL RANDIVE
1067
I*
20
B120210882
PAGARE PRACHI RAMESH
1060
I*
| | | | | |
| --- | --- | --- | --- | --- |
| | | T E Mechanical CLASS TOPPERS 2017 | | |
| | | | | |
| Rank | Exam no | Name of the student | Total | Result |
| 1 | T120210878 | MANE TUSHAR TANAJI | 1236 | I* |
| 2 | T120210866 | KALAMKAR SUMANT AVINASH | 1219 | I* |
| 3 | T120210906 | PRATHMESH RAMDAS PUDKE | 1150 | I* |
| 4 | T120210935 | VADKE AKSHAY PRAMOD | 1150 | I* |
| 5 | T120210916 | SHAHAPURKAR YASHWANT RAMLING | 1134 | I* |
| 6 | T120210867 | KAMBIRE SHUBHAM KISHOR | 1121 | I* |
| 7 | T120210872 | KULKARNI ROHAN MANOHAR | 1110 | I* |
| 8 | T120210918 | SHIMPI MAYUR ANIL | 1104 | I* |
| 9 | T120210818 | CHANDAN SINGH CHAUHAN | 1101 | I* |
| 10 | T120210899 | PATIL RAMRAJ BALASAHEB | 1095 | I* |
| 11 | T120210910 | SAHASRABUDHE KAUSTUBH GHANSHYAM | 1092 | I* |
| 12 | T120210823 | CHAUHAN PRAVIN RAMKUNWAR | 1088 | I* |
| 13 | T120210942 | YADAV VISHAL MAHADEV | 1088 | I* |
| 14 | T120210820 | CHAUDHARI PIYUSH HEMRAJ | 1080 | I* |
| 15 | T120210939 | WADITAKE SHARAD GANGADHAR | 1077 | I* |
| 16 | T120210803 | ABLANKAR NIRAJKUMAR SURESHRAO | 1073 | I* |
| 17 | T120210876 | MALANI ADITYA ANIL | 1070 | I* |
| 18 | T120210926 | SURYAWANSHI UMESH SHARAD | 1053 | I* |
| 19 | T120210852 | HAJGUDE NIKITA ASHOK | 1052 | I* |
| 20 | T120210912 | SALUNKHE HARSHAL GOKULRAO | 1052 | I* |
| | | | |
| --- | --- | --- | --- |
| | | S E Mechanical CLASS TOPPERS 2017 | |
| | | | |
| Rank | Exam no | Name of the student | Total |
| 1 | S150210934 | SHINDE DIVYA PRAKASH | 9.14 |
| 2 | S150210822 | DESAI SHIWANI CHANDRAHASYA | 9.1 |
| 3 | S150210954 | YAMBATNAL SHIVRAJKUMAR SUBHASH | 9.06 |
| 4 | S150210952 | WARGAD AUDUMBAR RAMDAS | 8.84 |
| 5 | S150210904 | PATIL KAMLESH MOHAN | 8.82 |
| 6 | S150210937 | SHRISHRIMAL RUSHABH SANJAYKUMAR | 8.66 |
| 7 | S150210872 | KOTKAR NIKHIL SUKDEV | 8.64 |
| 8 | S150210897 | PADMAN RAVIRAJ GAJANAN | 8.62 |
| 9 | S150210895 | NIMBALKAR KAUSTUBH DATTAJIRAO | 8.6 |
| 10 | S150210863 | KANDALKAR SUMANT PRASHANT | 8.54 |
| 11 | S150210883 | MANE AMAR | 8.54 |
| 12 | S150210949 | WAGASKAR MAHESH MAHADEV | 8.46 |
| 13 | S150210906 | PATIL PAVAN GAJANAN | 8.44 |
| 14 | S150210869 | KHADE AKSHAY SAMBHAJI | 8.4 |
| 15 | S150210804 | AMRIT JAGATNARAYAN GUPTA | 8.26 |
| 16 | S150210829 | DONE SUDARSHAN BALWANT | 8.24 |
| 17 | S150210866 | KARGULE VISHAL SAYBANNA | 8.24 |
| 18 | S150210873 | KSHIRSAGAR ADITYA BALASAHEB | 8.22 |
| 19 | S150210837 | GIRAM SHREYA SURENDRA | 8.14 |
| 20 | S150210862 | KAMBLE HARSHAWARDHAN MAHADEO | 8.06 |
B E Mechanical  Sandwich 2017 CLASS TOPPERS
Rank
Exam. No.
Name of the student
TOTAL
Result
1
B120211239
KARKHANIS ANKIT UDAY
1182
I*
2
B120211271
SHAH CHIRAG YOGESH
1134
I*
3
B120211258
PHATATE ROHIT RAJKUMAR
1130
I*
4
B120211209
BANGAR AJINKYA SUBHASH
1115
I*
5
B120211256
PATIL UMESH DILIP
1098
I*
6
B120211257
PATIL VISHAL RAVINDRA
1098
I*
7
B120211206
AMBUPE RAJVARDHAN CHANDARAKANT
1096
I*
8
B120211215
CHAUDHARI VAIBHAV VINOD
1093
I*
9
B120211244
KULKARNI RUSHIKESH DATTATRAY
1089
I*
10
B120211236
KAPADNIS RISHIKESH DEEPAK
1088
I*
T E Mechanical  Sandwich 2017 CLASS TOPPERS
Rank
Exam No.
Name of the student
Total
RESULT
1
T120211227
KETKALE SAMMED AJIT
1024
I*
2
T120211226
JAGTAP AKSHAY RAJENDRA
1011
I*
3
T120211258
SAWANT ABHISHEK SATISH
991
I*
4
T120211232
KULKARNI PRATHAMESH RAVIKANT
970
I*
5
T120211211
CHAPPIDI SREENIVASULU SUBAIYA
958
I*
6
T120211238
MANDLIK SUNIL KRISHNAT
958
I*
7
T120211243
NEHETE SHUBHAM JANARDAN (COB)
945
I*
8
T120211254
RAUL PRAVIN ROHIDAS
945
I*
9
T120211208
BHISE SHUBHAM MAHADEO
938
I*
10
T120211210
BHOSALE OMKAR PURUSHOTTAM
937
I*
S E Mechanical  Sandwich 2017 CLASS TOPPERS
Rank
Exam No.
Name of the student
Total
RESULT
1
S140211211
CHAPPIDI SREENIVASULU SUBAIYA
1121
I*
2
S140211260
SAWANT ABHISHEK SATISH
1100
I*
3
S140211229
KETKALE SAMMED AJIT
1064
I*
4
S140211265
SHENVI MOHIT NITIN
1030
I*
5
S140211255
PHADE ARIHANT PRAMOD
1028
I*
6
S140211201
MILANI JATIN DILIP
1013
I*
7
S140211214
CHAVAN KAPIL JAYWANTRAO
1004
I*
8
S140211228
JAGTAP AKSHAY RAJENDRA
1002
I*
9
S140211275
WANDHEKAR BHUSHAN PRAKASH
1001
I*
10
S140211212
CHARUDATTA SARODE
999
I*
BE Mechanical 2016 CLASS TOPPERS
 1500
Class Rank
Exam. No.
Name of the student
Total
Result
1
B120210862
KULKARNI ABHAY RAMKRISHNA
1164
I*
2
B120210881
NITHA FREDY
1158
I*
3
B120210863
KULKARNI HARSHAL NARESH
1141
I*
4
B120210837
JADHAV AMOL CHANDRAKANT
1133
I*
5
B120210864
KULKARNI YASHWARDHAN DILIP
1129
I*
6
B120210875
MORE AKSHAY BHIMRAO
1127
I*
7
B120210808
BAFNA VAIDEHI MAHENDRA
1094
I*
8
B120210859
KORE SHIVPRASAD BHAUSAHEB
1088
I*
9
B120210858
KHEMRAJ PAL
1086
I*
10
B120210894
PATIL VAISHNAVI PRABHAKAR
1082
I*
11
B120210887
PATEL KAUSHIK BASID
1080
I*
12
B120210801
ABHIJEET ARUN PATIL
1080
I*
13
B120210846
JIVRAKH KEDAR BHARAT
1077
I*
14
B120210945
TAPDIYA PARMANAND KAMALKISHOR
1067
I*
15
B120210903
RAJOPAADHYE ABHISHEK ATUL
1056
I*
16
B120210882
PACHPATIL SUYOG KIRAN
1053
I*
17
B120210919
SARODE ANTARA RAVINDRA
1037
I*
18
B120210944
TAMHANKAR ANIKET DATTATRAY
1037
I*
19
B120210952
WAGHULDE YASH PRADEEP
1033
I*
20
B120210925
SHELAR SHUBHAM RAVINDRA
1032
I*
TE Mechanical 2016 CLASS TOPPERS
 ClassRank
Exam no
Name of the student
Total
Result
1
T120210886
NIKUMBH ASHWINI ARVIND
1243
I*
2
T120210845
JOSHI AMIT VIVEK
1173
I*
3
T120210864
KHEDKAR GANESH NANABHAU
1140
I*
4
T120210920
RUCHI AGARWAL
1131
I*
5
T120210823
DANDAGAWHAL SHRIYASH KUNDAN
1127
I*
6
T120210875
MAHENDRA SINGH DEVDA
1099
I*
7
T120210908
PRANJAL SUUNIL RANDIVE
1093
I*
8
T120210860
KHANDAVE ROHIT EKNATH
1091
I*
9
T120210906
POKLE ANIKET ASHOK
1090
I*
10
T120210912
RAUT PRIYANKA DILIP
1088
I*
11
T120210879
MULUK KOUSTUBH DILIP
1082
I*
12
T120210820
CHAVAN SACHIN AMRUT
1069
I*
13
T120210867
KULKARNI SAMARTH SHASHIKANT
1067
I*
14
T120210830
DEVRE SHUBHAM PRADIPRAO
1057
I*
15
T120210849
KALDATE MAYUR SIDDHESHWAR
1052
I*
16
T120210928
SHAHA PRATIK AMOLKUMAR
1042
I*
17
T120210822
DALVE MOHAN SHIVAJI
1038
I*
18
T120210922
SALVE PAVAN BABAN
1035
I*
19
T120210911
RAJPUT RAJASHRI RANJITSINGH
1022
I*
20
T120210948
WABLE PUSHKAR KAUSHIRAM
1013
I*
SE Mechanical 2016 CLASS TOPPERS
Class Rank
Exam No.
Name of the student
TOTAL
Result
1
S140210869
KALAMKAR SUMANT AVINASH
1160
I*
2
S140210886
MANE TUSHAR TANAJI
1101
I*
3
S140210814
BHARATI SHUBHAM NAVNATH
1097
I*
4
S140210831
DAREKAR ADITI KHANDERAO
1088
I*
5
S140210878
KULKARNI ROHAN MANOHAR
1079
I*
6
S140210827
CHINTAWAR KARAN BANDU
1079
I*
7
S140210813
BHANGALE RUSHIKESH MOHAN
1077
I*
8
S140210925
SHAHAPURKAR YASHWANT RAMLING
1069
I*
9
S140210816
BHOSALE OMKAR APPASAHEB
1068
I*
10
S140210949
VADKE AKSHAY PRAMOD
1065
I*
11
S140210953
WADITAKE SHARAD GANGADHAR
1063
I*
12
S140210819
CHANDAN SINGH CHAUHAN
1055
I*
13
S140210913
PRATHMESH RAMDAS PUDKE
1052
I*
14
S140210807
ANURAG KUMAR TIWARI
1050
I*
15
S140210928
SHIMPI MAYUR ANIL
1048
I*
16
S140210821
CHAUDHARI PIYUSH HEMRAJ
1047
I*
17
S140210956
YADAV VISHAL MAHADEV
1046
I*
18
S140210943
TAKALE SHUBHAM VILAS
1042
I*
19
S140210907
PATIL RAMRAJ BALASAHEB
1038
I*
20
S140210803
ABLANKAR NIRAJKUMAR SURESHRAO
1038
I*
BE Mechanical  Sandwich 2016 CLASS TOPPERS
Class Rank
Exam. No.
Name of the student
TOTAL
Result
1
B120211259
NAPHADE CHETAN PRAKASH
1167
I*
2
B120211275
SHINDE PRAMOD DNYANESHWAR
1141
I*
3
B120211232
GAWALI ASHISH SANJAY
1113
I*
4
B120211233
GHATGE HARSHAVARDHAN PRATAPSINH
1107
I*
5
B120211269
RAJESHIRKE AKSHAY NARENDRA
1106
I*
6
B120211246
KULKARNI TEJAS GAJANAN
1094
I*
7
B120211258
MUTHA RAJAT RAJENDRA
1092
I*
8
B120211282
SURSE SAMRUDDHI BHARAT
1087
I*
9
B120211276
SONAR AMEY MANOJ
1083
I*
10
B120211260
NIKAM KAVERI SURESH
1081
I*
TE Mechanical  Sandwich 2016 CLASS TOPPERS
 Class Rank
Exam No.
Name of the student
TOTAL
RESULT
1
T120211205
AMBUPE RAJVARDHAN CHANDRAKANT
938
I*
2
T120211214
CHAUDHARI VAIBHAV VINOD
924
I*
3
T120211234
KAPADNIS RISHIKESH DEEPAK
902
I*
4
T120211237
KARKHANIS ANKIT UDAY
899
I*
5
T120211264
PRASAD HAMBEERRAV GAIKWAD
895
I*
6
T120211251
MISHRA GAURAV NITYANAND
893
I*
7
T120211257
PATIL ROSHANI ARUN
891
I*
8
T120211273
SAURABH SANJAY TARALKAR
888
I*
9
T120211207
BANGAR AJINKYA SUBHASH
886
I*
10
T120211274
SHAH CHIRAG YOGESH
882
I*
SE Mechanical  Sandwich 2016 CLASS TOPPERS
Class Rank
Exam. No.
Name of  the Student
Total
Result
1
S140211211
CHAPPIDI SREENIVASULU SUBAIYA
1121
I*
2
S140211260
SAWANT ABHISHEK SATISH
1100
I*
3
S140211229
KETKALE SAMMED AJIT
1064
I*
4
S140211265
SHENVI MOHIT NITIN
1030
I*
5
S140211255
PHADE ARIHANT PRAMOD
1028
I*
6
S140211201
MILANI JATIN DILIP
1013
I*
7
S140211214
CHAVAN KAPIL JAYWANTRAO
1004
I*
8
S140211228
JAGTAP AKSHAY RAJENDRA
1002
I*
9
S140211275
WANDHEKAR BHUSHAN PRAKASH
1001
I*
10
S140211212
CHARUDATTA SARODE
999
I*
| | | | | | |
| --- | --- | --- | --- | --- | --- |
| | | BE Mechanical 2015 Class Topper | | | |
|  Class Rank | Exam No. | Name of the student | Total out of 1500 | % | RESULT |
| 1 | B80210821 | DESHPANDE ADITYA SANJAY | 1156 | 77.07 | I* |
| 2 | B80210803 | AGARWAL MEHUL SATISH | 1134 | 75.60 | I* |
| 3 | B80210817 | CHAVAN KIRAN GANGARAM | 1131 | 75.40 | I* |
| 4 | B80210809 | BAHADE PAYAS SUHAS | 1130 | 75.33 | I* |
| 5 | B80210818 | CONTRACTOR ALIASGAR S | 1120 | 74.67 | I* |
| 6 | B80210806 | AKSHAY LALA | 1075 | 71.67 | I* |
| 7 | B80210864 | SHINDE RUSHIKESH S | 1072 | 71.47 | I* |
| 8 | B80210811 | BHAT SANKET HEMANT | 1071 | 71.40 | I* |
| 9 | B80210814 | BIRADAR ASHISH ANKUSH | 1066 | 71.07 | I* |
| 10 | B80210855 | PATOLE SUSMITA SUNIL | 1065 | 71.00 | I* |
| | | | | | |
| | | TE Mechanical 2015 Class Topper | | | |
|  Class Rank | Exam No. | Name of the student | Total out of 1500 | % | RESULT |
| 1 | T120210865 | KULKARNI ABHAY RAMKRISHNA | 1131 | 75.40 | I* |
| 2 | T120210949 | TAPDIYA PARMANAND K | 1112 | 74.13 | I* |
| 3 | T120210906 | RAJOPAADHYE ABHISHEK | 1099 | 73.27 | I* |
| 4 | T120210876 | METE SURAJ S | 1088 | 72.53 | I* |
| 5 | T120210892 | PATIL GANESH DINKAR | 1074 | 71.60 | I* |
| 6 | T120210838 | JADHAV AMOL CHANDRAKANT | 1071 | 71.40 | I* |
| 7 | T120210866 | KULKARNI HARSHAL NARESH | 1063 | 70.87 | I* |
| 8 | T120210897 | PATIL VAISHNAVI PRABHAKAR | 1062 | 70.80 | I* |
| 9 | T120210926 | SHAIKH ALFIYA RASHID | 1062 | 70.80 | I* |
| 10 | T120210867 | KULKARNI YASHWARDHAN DILIP | 1060 | 70.67 | I* |
| 11 | T120210885 | NITHA FREDY | 1055 | 70.33 | I* |
| 12 | T120210911 | ROHIT | 1044 | 69.60 | I* |
| 13 | T120210879 | MORE AKSHAY BHIMRAO | 1035 | 69.00 | I* |
| 14 | T120210877 | MHETRE KIRANKUMAR B | 1033 | 68.87 | I* |
| 15 | T120210938 | SUMIT KUMAR SHARMA | 1032 | 68.80 | I* |
| 16 | T120210809 | BAFNA VAIDEHI MAHENDRA | 1028 | 68.53 | I* |
| 17 | T120210801 | ABHIJEET ARUN PATIL | 1027 | 68.47 | I* |
| 18 | T120210891 | PATEL KAUSHIK BASID | 1025 | 68.33 | I* |
| 19 | T120210852 | KALBHOR NIKHIL D | 1020 | 68.00 | I* |
| 20 | T120210902 | PAWAR ABHISHEK JANARDHAN | 1015 | 67.67 | I* |
| | | | | | |
| | | SE Mechanical 2015 Class Topper | | | |
|  Class Rank | Exam No. | Name of the student | Total out of 1500 | % | RESULT |
| 1 | S120210886 | NIKUMBH ASHWINI ARVIND | 1208 | 80.53 | I* |
| 2 | S120210847 | JOSHI AMIT VIVEK | 1160 | 77.33 | I* |
| 3 | S120210860 | KHANDAVE ROHIT EKNATH | 1111 | 74.07 | I* |
| 4 | S120210944 | ULANGWAR ATHARVA RAVINDRA | 1086 | 72.40 | I* |
| 5 | S120210864 | KHEDKAR GANESH NANABHAU | 1084 | 72.27 | I* |
| 6 | S120210909 | PRANJAL SUUNIL RANDIVE | 1083 | 72.20 | I* |
| 7 | S120210824 | DANDA GAWHAL SHRIYASH KUNDAN | 1057 | 70.47 | I* |
| 8 | S120210922 | SALVE PAVAN BABAN | 1056 | 70.40 | I* |
| 9 | S120210879 | MULUK KOUSTUBH DILIP | 1050 | 70.00 | I* |
| 10 | S120210928 | SHAHA PRATIK AMILKUMAR | 1037 | 69.13 | I* |
| 11 | S120210892 | PALRECHA SANJAY PRAVIN | 1030 | 68.67 | I* |
| 12 | S120210920 | RUCHI AGARWAL | 1028 | 68.53 | I* |
| 13 | S120210912 | RAUT PRIYANKA DILIP | 1021 | 68.07 | I* |
| 14 | S120210906 | POKLE ANIKET ASHOK | 1014 | 67.60 | I* |
| 15 | S120210859 | KEDARE VINOD RAMESH | 1011 | 67.40 | I* |
| 16 | S120210887 | SALUNKHE NIRAJ KASHINATH | 1011 | 67.40 | I* |
| 17 | S120210831 | DEWARE SHUBHAM PRADIPRAO | 996 | 66.40 | I* |
| 18 | S120210818 | CHAUHAN RAHUL JAVAHAR | 989 | 65.93 | I |
| 19 | S120210820 | CHAVAN SACHIN AMRUT | 985 | 65.67 | I |
| 20 | S120210823 | DALVE MOHAN SHIVAJI | 981 | 65.40 | I |
| | | | | | |
| | | | | | |
| | | BE Mechanical  Sandwich 2015 Class Topper | | | |
|  Class Rank | Exam. No. | Name of the student | Total out of 1300 | % | RESULT |
| 1 | B80211257 | NANDRE CHANCHAL DATTATRAYA | 1017 | 78.23 | I* |
| 2 | B80211232 | GAWADE ASHUTOSH SHYAM | 982 | 75.54 | I* |
| 3 | B80211236 | GORANE SHUBHAM PANDURANG | 977 | 75.15 | I* |
| 4 | B80211247 | LIMAYE CHINAMAY VIDHYADHAR | 961 | 73.92 | I* |
| 5 | B80211214 | BOBALE ASHWINI MANOHAR | 958 | 73.69 | I* |
| 6 | B80211215 | BOTRE SAURABH RAMDAS | 953 | 73.31 | I* |
| 7 | B80211246 | KULKARNI PUSHKAR SHIRISH | 951 | 73.15 | I* |
| 8 | B80211281 | SONIGRA HIMANSHU BHARAT | 947 | 72.85 | I* |
| 9 | B80211224 | DISHANK P V | 943 | 72.54 | I* |
| 10 | B80211275 | SHAH ANKISH RAJENDRA | 941 | 72.38 | I* |
| | | | | | |
| | | TE Mechanical  Sandwich 2015 Class Topper | | | |
|  Class Rank | Exam. No. | Name of the student | Total out of 1300 | % | RESULT |
| 1 | T120211253 | NAPHADE CHETAN PRAKASH | 902 | 69.38 | I* |
| 2 | T120211232 | GHIKE ADWAIT JAYANT | 872 | 67.08 | i* |
| 3 | T120211230 | GAWALI ASHISH SANJAY | 862 | 66.31 | I* |
| 4 | T120211261 | PATIL VRATI PRASAD | 860 | 66.15 | I* |
| 5 | T120211263 | RAJESHIRKE AKSHAY NARENDRA | 860 | 66.15 | I* |
| 6 | T120211231 | GHATGE HARSHAVARDHAN P | 857 | 65.92 | I |
| 7 | T120211269 | SHINDE PRAMOD DNYANESHWAR | 856 | 65.85 | I |
| 8 | T120211270 | SONAR AMEY MANOJ | 844 | 64.92 | I |
| 9 | T120211217 | DEO NIKHIL VIDHYADHAR | 837 | 64.38 | I |
| 10 | T120211243 | KOLPE AKSHAY SADASHIV | 826 | 63.54 | I |
| | | | | | |
| | | SE Mechanical  Sandwich 2015 Class Topper | | | |
|  Class Rank | Exam. No. | Name of the student | Total out of 1300 | % | RESULT |
| 1 | S120211205 | AMBUPE RAJVARDHAN CHAND | 1010 | 67.33 | I* |
| 2 | S120211261 | SAURABH SANJAY TARALKAR | 988 | 65.87 | I |
| 3 | S120211228 | KAPADNIS RISHIKESH DEEPAK | 946 | 63.07 | I |
| 4 | S120211262 | SHAH CHIRAG YOGESH | 945 | 63.00 | I |
| 5 | S120211230 | KARKHANIS ANKIT UDAY | 937 | 62.47 | I |
| 6 | S120211210 | CHAUDHARI VAIBHAV VINOD | 933 | 62.20 | I |
| 7 | S120211203 | AGRAWAL PIYUSH SATISH | 930 | 62.00 | I |
| 8 | S120211242 | MISHRA GAURAV NITYANAND | 924 | 61.60 | I |
| 9 | S120211236 | KULKARNI RUSHIKESH DILIP | 912 | 60.80 | I |
| 10 | S120211252 | PRABHUNE ADWAIT SHRIRAM | 898 | 59.87 | I |