Electronics and telecommunication have become an essential part of our everyday life. It has become one of the essential and basic needs of our life like food, shelter, cloth. It is very difficult to imagine life without electronics and communication. A common man in India is using around 100-200 electronics appliances at home, and a common man in developed countries is using around 500-600 appliances at home. It covers mobile phones, televisions, computers, microwave oven, mixers, CCTV cameras, Automobile vehicles, etc. It is making the life of human life more comfortable.
The percentage of electronics parts used in advanced four-wheeler is about 70 to 80%. Ever since the evolution of technology, Electronics and Communication have become an essential discipline that is required by almost all the industries. Hence, Electronics and Communication Engineering are one of the most sought-after branches by students. Electronics and Communication Engineering has also penetrated into other areas like healthcare, instrumentation, automation, remote sensing, robotics, signal processing, etc.
So, students pursuing electronics and communication engineering have a lot of scope in varied industries. Taking the educational scope and career choices into consideration, here are the popular areas of study in the field of Electronics and Communication.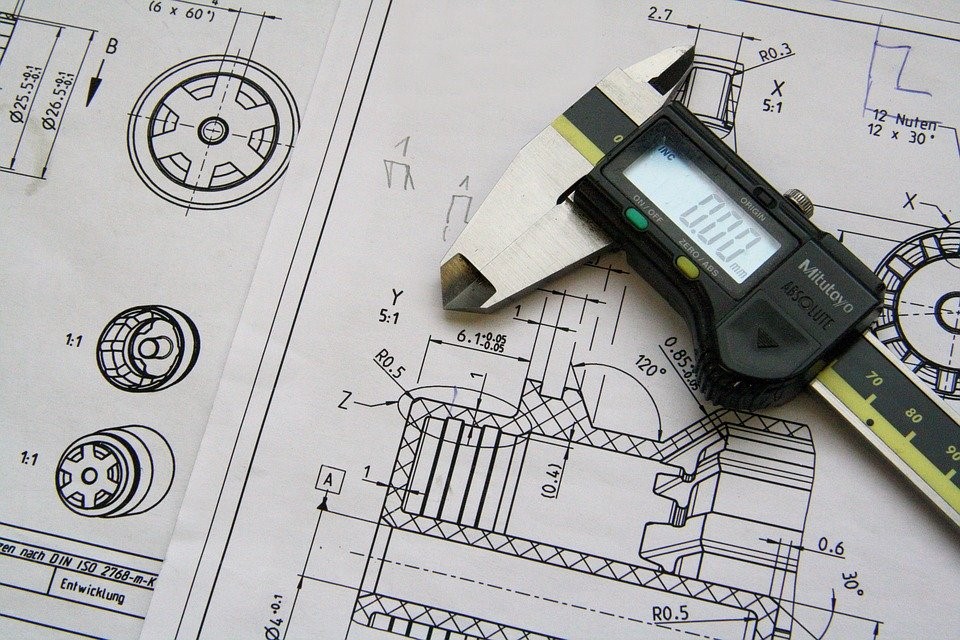 Internet of Things:  IoT is creating an environment of unification in the society. Today, IoT is being implemented everywhere which is of human concern like smart city, security, smart agriculture, and home automation, smart governance. This has created a lot of buzz among industries. There are millions of jobs waiting for Electronics engineering with the skill of IoT. Right now, most of the companies are looking for candidates having practical experience in IoT.
Some of the IoT based projects are
Weather monitoring system using IoT
Smart irrigation system using IoT
Home automation using IoT
Smart building using IoT
Automated street lighting using IoT
Smart water monitoring system using IoT
Surveillance camera using IoT
Hospital management using IoT
Health monitoring system IoT
 Robotics:  When we hear the term Robot, the first thing that comes to our mind is Automation. Robots can do tasks precisely like humans without human intervention. Now, most of the companies are turning their focus towards robots rather than humans to perform specific jobs just to reduce their expenses and to increase productivity. You also have seen the use of Robots in Hospitals to fight against Covod-19 pandemic disease.
Some of the robotics-based projects are:
Robotic arm
Surveillance robot
Biped walking robot
Swarm robotics
Sensor guided robotics
Humanoid Robot
Gesture-based robotics
Voice controlled robot
Sixth sense robot
Wi-Fi controlled robot
Mechatronics:  Mechatronics is the field of study integrating mechanical and electronics principles onto a single device. Industry 4.0 is already here and it is transforming the way companies are automating their business process. All mechanical, automobile companies need the skill of Mechatronics.
Some of the Mechatronics based skills are
Animatronic robotic arm
Robotic arm
Biped walking robot
Hexapod
Embedded System:  It is a sophisticated system consists of software and hardware which is used to perform a specific task throughout its life.  An embedded system can be an independent system or it can be a part of a large system. An embedded system is a microcontroller or microprocessor-based system which is designed to perform a specific task. In the automobile system, we are using 1000-2000 embedded systems.
Some of the embedded based examples are
Traffic light control
Smart energy meter
Automatic solar tracker
Solar and smart energy systems
GPS & GSM based tracker
Biometric authentication
Automated railway crossing
Health monitoring wearable
Digital Image Processing: Image processing deals with the processing of digital images with the support of computer algorithms. Recently introduced face detection unlock in smartphones today uses image processing algorithms to detect an image and perform specific tasks. This field has plenty of opportunities in the future.
Some of the Digital Image processing-based projects are
Satellite Image processing
Smart agriculture using Image processing
Medical Image processing
Automatic number plate recognition
Object identification
Signal Processing:  Signal processing deals with the processing of Signals with support of computer algorithms. Recently introduced This field has plenty of opportunities in the future.
Some of the Signal processing-based projects are
Voice recognition
Radar Signal Processing
ECG/EEG signal processing
Audio signal processing
Speaker identification
Biometric identification
Communication: Communication is the transfer of messages from one place to another. Without communication human life is incomplete. The telecommunication industry has become broader than the past. It incorporates multiple service providers including telephone companies, cable operators, Internet service providers, wireless carriers, satellite operators. It also includes telecommunication equipment and software products. It also includes software-based applications for end-to-end applications. All such basics of communication and telecommunications subjects are included in the following subjects.
Optical Fibber Communication
Mobile communication
Satellite communication
Computer network
Microwave communication
Analog and digital communication
Information theory and coding
Computer Subjects: Without hardware software is incomplete. If a person is having complete knowledge of hardware, he can easily develop software applications. So, to get knowledge of software the subjects are also introduced in Electronics and Telecommunication engineering.
Data structures and algorithms
Python/C/C++/MATLAB/Octave/Skylab/Multisim
Object-oriented programming
System programming and operating system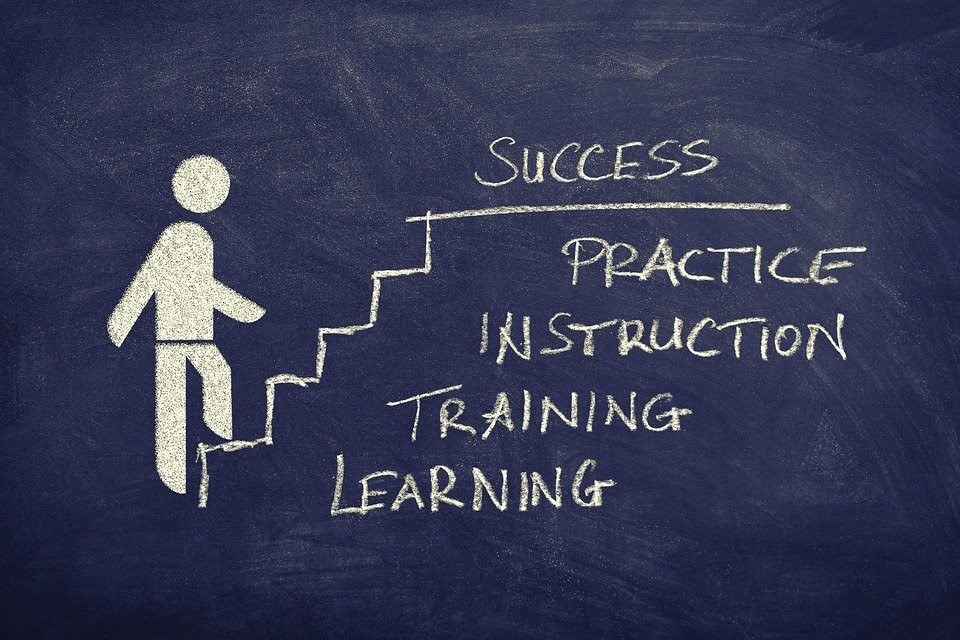 Career Prospects
Having a further look at the career prospects, there is bound to be a huge demand for competent engineers in the electronic and telecommunication industry. The E&TC engineer will get the added advantage that he will get a job in the Electronics industry, Computer (Software based) industry, Mechanical/Automobile industry, etc. There is no limit for carrier options for E&TC engineers. Some of the job sectors for E&TC engineers are. The skill required in most of the industries is included in Electronics and Telecommunication discipline. Some of the career prospects for E&TC engineers are.
Consumer electronics manufacturing organization
Telecommunication & IT industries
Health care equipment manufacturing
Mobile communication(2G,3G,4G), Internet technologies,
Power Electronics, and other industries like steel, petroleum and chemical industry, directing control and testing production process.
The design and manufacture of electronic devices and systems, or the installation, maintenance, and repair of electronic systems and equipment.They may also work with computers and electronic equipment in the medical, manufacturing, industrial control, telecommunications, aeronautical and military fields.
Electronics and Communication Engineers are acquired by top recruiters (both private and government) like DMRC, Siemens, Motorola, Intel, Texas Instruments, BEL, BHEL, MSDEL, ISRO, DRDO, Accenture, Wipro, HCL Technologies, NVidia, Samsung, Tech Mahindra, Infosys, TCS, Conexant, MTNL, AIR, BSNL, Indian Air force, Indian Navy, Railways, Bharat Electronics Ltd,  Flextronics,  Philips Electronics, etc.
Post-graduation and research: Lot of research and prostration option is available for E&TC engineers. Some of the post-graduation option are ME (Electronics/E&TC) specialization in Signal Processing, Digital Systems, VLSI and Embedded Systems, Mechatronics, Communication network, Microwave engineering.
Administrative services: After graduation, students can go in administrative services through IES, UPSE, MPSC examination.
In conclusion, Electronics and Telecommunication engineers have several job openings & good pays-packages as compared to other branches.
Also, in the era of Industry 4.0, the majority of industries, irrespective of their domain, are witnessing the transformation from conventional automation to smart automation. A wide spectrum is open to E & Tc engineers having IoT skillsets. The 'Make in India' initiative of Government has encouraged many E & Tc engineers to lay foundations of their own start-up. The new generation entrepreneurs are advocating open-source hardware platforms like Arduino, Raspberry pie, etc. Government systems are using the advances in technology for benefits, making the life of a common man simpler.)
All India Shri Shivaji Memorable society's College of Engineering is one of the top leading engineering institutes in India. The institute is accredited by NAAC with A+. It has completed its 26 years of its service to the Nation. It is founded by Chhatrapati Shahu Maharaj Kolhapur. It is established for the social cause. The alumni of the college are working across the globe. The institute is running 8 UG, 7 PG, and 2 Ph.D. programs. One of the programs in this institute is Electronics & Telecommunication engineering which as plenty of carrier options.
If you are interested in Electronics and Telecommunication Engineering then the department of Electronics and Telecommunication of AISSMS College of Engineering can fulfill your dreams and make your career at the top level. AISSMS College of engineering is one of the top leading institutes in India. The highlights of the E&TC dept of AISSMSCOE are
The department is running from the last 25 years
Experienced and senior faculty members
State of the art infrastructure, laboratories
Active student chapters ( The dept won Best student chapter at national level consecutively last four years)
More focus of co-curricular and extracurricular activities through Drone club, Robotics club, aero design club, film club, IOT club, Coding club, etc. (The student won many awards at National and international level through these clubs)
Social activities like NSS, department
Centre of excellence in Robotics process automation (RPA Lab sponsored by Automation anywhere Ltd.)
More focus on industry-institute interaction ( Sponsored projects, Industry expert guest lectures, Industry visits, etc.)
Skill-based learning ( More focus on practical's)
ME(E&TC)- specialization in VLSI and Embedded system
Kindly visit www.aissmscoe.com and the Electronic and Telecommunication department for more information.

Dr.D.G. Bhalke,
Professor and Head, Department of Electronics and Telecommunication,
AISSMS College of Engineering