Roadmap to a Successful Career in Engineering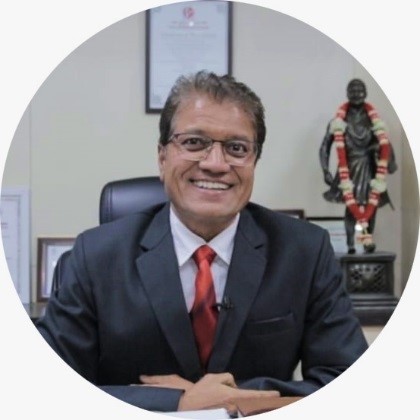 Dr. D.S. Bormane
Principal, AISSMS COE
Every student aspires to be successful in their life and do something that really inspires them. It is a common scenario in India where millions of students opt for engineering after they complete the Higher secondary education. This decision is often taken following the traditional route. But students often feel lost during or after their graduation on what to do in their career ahead.
Thus, to guide the students about the scope and opportunities that Engineering career holds and what they need to do in order to make a successful career as an Engineer. AISSMS College of Engineering brings a details lookout at the subject from the perspective of AISSMS COE's Principal, Dr. D. S. Bormane.
Opportunities In The Technical World
Too often we hear that engineering career does not have much scope or it is difficult to get a job as an engineer these days. But if you have the adequate knowledge of your field and have a firm grasp with interest for the subject, then nobody can stop you from being a successful engineer.
Unlike the common belief that engineering career gives students only a limited number of options. Engineering has a lot of sub-categories which student can gain mastery in and start a successful career. Such as:
Mechanical Engineering – The branch of engineering dealing with the design, construction, and use of machines.
Electrical Engineering – A professional engineering discipline that generally deals with the study and application of electricity, electronics, and electromagnetism.
Civil Engineering – Civil engineering technicians help civil engineers to plan, design, and build highways, bridges, utilities, and other infrastructure projects. They also help to plan, design, and build commercial, industrial, residential, and land development projects.
Chemical Engineering – Chemical engineers apply the principles of chemistry, biology, physics, and math to solve problems that involve the production or use of chemicals, fuel, drugs, food, and many other products.
Computer Science Engineering – Encompasses a variety of topics that relate to computation, like analysis of algorithms, programming languages, program design, software, and computer hardware. Computer Science engineering has roots in electrical engineering, mathematics, and linguistics.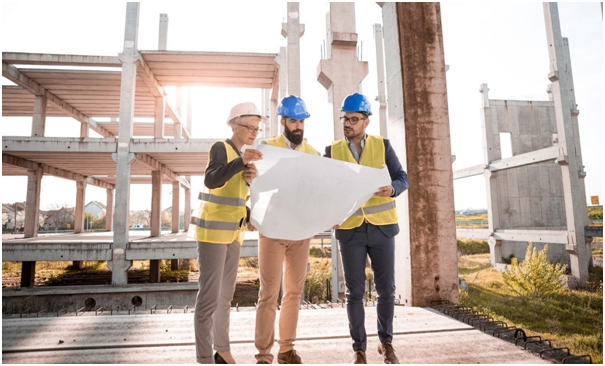 IT Engineering – IT engineers help to meet their employer's needs for computer hardware, software and networking tools. They work to develop, test, install, configure and troubleshoot computer hardware and software.
IC Engineering – A control and instrumentation engineer is essentially responsible for designing, developing, installing, managing and/or maintaining equipment which is used to monitor and control engineering systems, machinery and processes.
EC Engineering –Electronics Engineering (also called electronics and telecommunications Engineering) is an electronics Engineering discipline which utilizes nonlinear and active electronic components (such as semiconductor devices, especially transistors, diodes and integrated circuits) to design electronic circuits, devices, VLSI devices, have vide applications in mobile communications etc.
Petroleum Engineering – A field of engineering concerned with the activities related to the production of hydrocarbons, which can be either crude oil or natural gas. Exploration and production are deemed to fall within the upstream sector of the oil and gas industry.
Preparing for the Future
Keeping the cut throat competition of today's industry in mind.We prepare our students for the practical world by letting them try out new thing and work on different projects through technical clubs and committee that gives them an insight into their future career as well as hones them with all the necessary skills required on different levels of their professional journey.
Furthermore, our college also opens up gates of opportunities for the students through college level as well as national level competitions such as Baha, Supra, Robotics competitions, Hackethon, Competitions held by SAE India and many more.
Excellence DemandsDedication
Although the scope and opportunities in Engineering are ever expanding. Engineering is highly demanding career that requires the students to constantly upgrade their skills and always be keen on keep learning.
Often students are hesitant to take up engineering as a professional course because of the huge syllabus and complex subjects. But we at the AISSMS College of Engineering, where quality education is the essence of ideology. Constant improvements in the teaching learning processes are made to make academic interesting and helps student learning by doing.
AISSMS College of Engineering has multiple teaching-learning quality processes where students are constantly engaged in practical workshops, seminars, competitions and industry internship in order to get the best education in their academic career.
Established under the heritage of AISSM Society, every faculty and management member of AISSMS College of Engineering is focused on giving the student the best quality of education that will set a strong foundation of fundamental knowledge and technical skills that will empower the students for the career they aspire to have.