All India Shri Shivaji Memorial Society's College of Engineering started the program in Production Engineering with Sandwich pattern well back in 1994, being first in the state offering a unique blend of academic excellence inside the institute's four walls along with practical in-hand exposure at a manufacturing industry in & around Pune. Production Sandwich Engineering is a unique branch of engineering with a balanced approach towards the basic branch of Mechanical Engineering and Management Science. All the students of this branch undergo compulsory training of one full year, fifth and eighth semester, in reputed organizations of Pune, Mumbai, Nasik, Aurangabad, and of other states as well. Naming a few of them- Tata Motors, Thermax, Forbes Marshall, Godrej & Boyce. During this sandwich pattern, training students work with various departments of an organization such as design & development, manufacturing, quality control, maintenance, tool room, supply chain management, purchase, etc.
The department teaches State of the art Technical Education to groom students for today's dynamic environment. Efforts are taken to impart the ability in the students to Think, Analyse, Express & Create with Technology. The overall growth of students is enhanced through various activities and Industry Institute Interaction. Graduating students are equipped with attributes for Entrepreneurship, Employability, and pursuing Higher Studies.
The general curriculum of the course –
It deals with Engineering Materials, Machining Science, Welding, Forming, Casting, CAD/CAM/CIM, Tool Design, Process Engineering & Tooling, Robotics & Mechatronics, Operations Research, Economics, Finance, Accounting, Costing, Entrepreneurship Development & Modern practices like TQM, BPR, Concurrent Engineering, Lean Manufacturing, JIT, TPM, SCM, etc.
The classroom academics cover lecture trends in manufacturing like Robotics & Artificial Intelligence, Advance Production Techniques along with exposure to Operations Management, Logistics & SCM.
Scope of Production Engineering-
The combinations mentioned above offers students to have a career prospectus not only in core manufacturing industries but also in the IT & e-commerce industry.
SCM is the future bone of the sunrise industry with tremendous growth potential viz E-Commerce.
Production Engineers are also employed by Manufacturing, Automobile, Management Consultancies, Finance & Investment Consultancies, Service industries, etc.
After graduation students can do post-graduation in areas such as automobile, manufacturing, robotics, industrial engineering, CAD/CAM, etc.
Clearly, in the future, this is the field that will generate ample job opportunities.
Production Engineering set-up at AISSMS–
Special efforts are taken to conduct Industrial visits, Expert lectures, and Training programs to help students understand the contents of the course more clearly.
The students of the department are motivated and given the freedom to participate in various co-curricular and extra-curricular activities to showcase their overall skills.
Along with academics, students actively participate in various sports and cultural activities.
They are also supported to take part enthusiastically in technical competitions such as Paper Presentations, Quiz, BAJA, SUPRA, SAE International on the state, national and international levels and bring awards for the department and institute and growth to themselves.
The students of the Production dept are consistently bagging Gold, Silver & Bronze medal for their final year projects at National level Competition organized by prestigious National Design Research Forum of Institution of Engineers (India).
AISSMS College of Engineering is centrally located and is near Pune Railway station. It will also have a halt on the upcoming major Metro link, i.e., Pimpri Chinchwad – Pune station, and thus have direct connectivity to industrial belt in & around Pune. Production Engineering students will have direct speedy access to various manufacturing organizations for industrial visits, training, etc.
Candidates having a creative and innovative mind, sound technical knowledge, apt analytical skills, & processing excellent leadership qualities will probably find Production Engineering as an exciting yet rewarding career. So if this interests you are at the right stop. Contact us for the details and set your career in Production Engineering.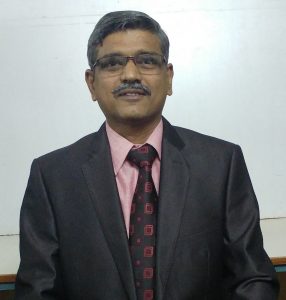 Prof V D Dholle
Workshop Superintendent
AISSMS College of Engineering