In today's digital hi tech era as well as future Global business development, Civil Engineering will top the Employment & economy prospects. As we know, since ancient times & particularly during agricultural civilization about 12000 years ago, human started settling in different settlements all over the world. Naturally it led to fulfill different basic needs of Society as Housing, Roads or Communication facilities, Drainage, Water supplies, & Town Planning in general.
In today's world all these basic needs have grown up in quantity & quality. Due to globalization all World connectivity has become as global village. Naturally different civil amenities at global level has not become necessity but top most priority for all economic, political and all sectors. Huge hi-tech infrastructural facilities are planned & partially coming up. Naturally it would need infinite number of Civil Engineers or specialists for planning, designing, construction, maintenance etc…
In civil engineering field, the projected requirements are unlimited. Not only that, it also increases in geometric patterns. Until human being is on earth, civil engineering field will continue to dominate the world issues with economy. Civil Engineering is the only field in the world which is providing highest skilled or unskilled workers after agriculture.
Few prospects for Civil Engineering can be listed as:
Self-employment as consultant, planners, designers, constructors, manufacturers etc.
Different jobs in all Civil Engineering Projects as Housing, High tech Special Commercial or Such Buildings, Railways, Aerodromes, Airports & Road construction works, Town planning, Drainage system, Water supplies, Bridges, Dams, Canals, Erections of special projects as ports, stations, factories etc.
Teaching, Research and Development.
One can go for higher studies by opting ME or MS. In addition to sharpening mathematical and analytical skills, master's degree helps to further strengthen the professional and leadership abilities and also create their worth in the area of specialization, making candidates more employable. Civil engineering offers a lot of options for specialization such as Structures, Construction & Management, Water Resources, Environment, Town Planning, Geotechnical, Transportation and many other options.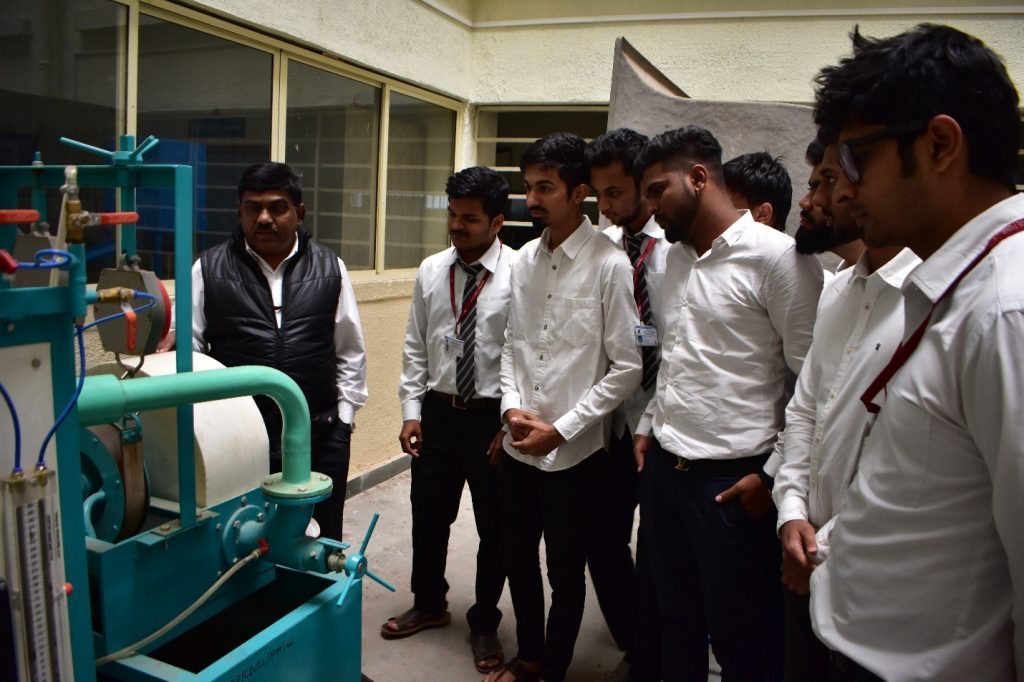 Thus, we can observe that human life is very neatly & smartly interconnected with Civil Engineering. Every human or even animal born lives in houses or buildings which are constructed by Civil Engineers. Not only that everyone who steps out of home he/ she uses the roads, railways, airports, schools or colleges or even offices, hospitals, etc. which are constructed by Civil Engineers. Thus, every second of our life is shared with the things that are created by Civil Engineers. Thus, Civil Engineering has unlimited access & hence prospects in present as well in future.
And with this same concept, the Department of Civil Engineering of AISSMS COE, Pune works with the vision of "Nurturing the talent in Civil Engineers to work as global leader for the development of society."  Department of Civil Engineering was established in the year 2002 for Undergraduate course with intake of 60. Since the requirement of Civil engineers increased, we opted for an equal additional intake of 60 in year 2012 and a PG course in Structures, which is running successfully with all admissions running full. The Department of Civil Engineering is dedicated to advancing the body of knowledge and professional practice of civil engineering to meet the challenges of the coming decades.
We have highly qualified and experienced faculty of which some are PhD holders and maximum faculty are pursuing their PhD. We have excellent infrastructure facilities with ICT equipped classrooms, drawing hall, and seminar hall and well-equipped laboratories with latest equipment and software. The teaching learning process in the department not only aims at theory but also thrives to mold the students into Professionals capable of meeting the challenges in the field. And to make this a success, the department has developed a strong link with construction industry and professional bodies.
The department has signed MOUs with various industries. Activities such as expert lectures, industrial visits and internship are conducted by the department. The department also gives guidance for career and competitive examinations to enhance the capabilities of students. For enhancing the concept, depth of understanding of particular subjects in a better way, we are encouraging the students to take part in various NPTEL, MOOC and online courses. Students are also encouraged to take part in various co-curricular and extracurricular activities in and out of campus to enhance the overall personality of students and to prepare them to take challenges. And that is the reason Department of Civil Engineering has won the "The Best Department" trophy for four consecutive years from 2013-2016 and again in 2018. The students are also motivated to carry out social work through various activities under NSS scheme, specially noticed and appreciated at University and state level. Several of our alumni hold prestigious positions in leading academic institutions, government organizations and industries in India as well as different countries all over the world.
Civil Engineering Department of AISSMS COE is affiliated to SPPU which is one of the oldest and renowned colleges in Pune. AISSMS COE has been accredited with A+ by NAAC and also received SPPU's "Best Professional College Award" this year. As civil Engineers we have prime responsibility of service to all as we create, improve and protect the environment in which we live which exactly match with vision of AISSMS College of Engineering i.e. "Service to Society through Quality Education".
Your Innovative ideas can make you a World-Famous Civil Engineer.
To achieve this position All India Shri Shivaji Memorial Society's College of Engineering, Pune is the best choice to acquire Civil Engineering degree from Savitribai Phule Pune University. With great privilege, we welcome you to join AISSMS College of Engineering, Pune and experience the best of Academics, Co-curricular and Extra-curricular activities for overall development of your ward. We are always there to help you with any questions you have.
Please feel free to contact Dr. U R Awari on +91-9763314475.
Department of Civil Engineering
AISSMS College of Engineering, Pune