Engineering has long been a highly respected profession in Indian society owing to the most satisfying and exponentially rewarding careers it entails to engineers. There are several engineering branches to choose from the long list: Aerospace, Civil, Chemical Electrical, Mechanical, Metallurgical, Computer, Electronics, Instrumentation, and Production are few of them. The right choice depends on an individual's interest in the area, availability of adequate job opportunities, fast career progression with commensurate pay package, and long term goals to achieve.
Chemical Engineering is one such profession that beckons many aspirants to one of the highly paid professions with plenty of opportunities in India and abroad. Chemical Engineering is the science that is concerned with the conversion of raw materials into a range of valuable finished products using principles of physics, chemistry, and mathematics.
Chemical Engineers are entrusted to develop reactions, a variety of synthesis pathways for newer products, novel product separation techniques, efficient energy utilization studies, preparation, and analysis of catalysts, enzymes, waste reduction processes, and many more tasks in the research laboratories. These laboratory innovations are further transformed into full-scale commercial technologies to build huge process plants that produce several hundred tonnes of products on a daily basis that contribute to improving every aspect of human life. The enormity of the Chemical Industry can be gauged from the fact that its product range is virtually unending.
Chemical Engineers produce a variety of products that are used on daily basis such as toothpaste, processed dairy products, foods, sugar, paper, ink, dies, paints, refined oil, caustic soda, cloths, sanitizers, detergents, rubber,  surface coatings, perfumes, food additives, fertilizers, insecticides, cement, synthetic fibers, plywood, plastics, pharmaceuticals and many more.
Chemical Engineers along with their counterparts from other engineering disciplines work together to plan, design, build, test, operate and troubleshoot mammoth petroleum refineries, complex petrochemical and chemical plants where important commodities such as gasoline, diesel, kerosene, cooking gas, aviation fuel, tar, methane, olefins, aromatics, acids, salts,  and many more are manufactured. The prominent inter-disciplinary industries demanding skills of Chemical Engineers comprise environmental, non-conventional energy, bio-chemical, bio-medical, automotive, aerospace, explosives, nuclear energy, nuclear reprocessing, etc. These industries call for the expertise of Chemical Engineers to contribute to developing and improving products. From the manufacture of ultra-fast, computer microchips to development in process stream recycle and subsequent reuse of products, treatment of chronic diseases, making wastewater potable, harnessing non-conventional energy technologies and products chemical engineers developed to make this world better place. The role of Chemical Engineers is essentially to design these processes, maintaining safe and efficient operation of these plants & machinery, and improve upon them while following environ-friendly, safe and ethical practices. Chemical engineers are thus often termed as 'Universal Engineers' owing to their versatile scientific and technical prudence.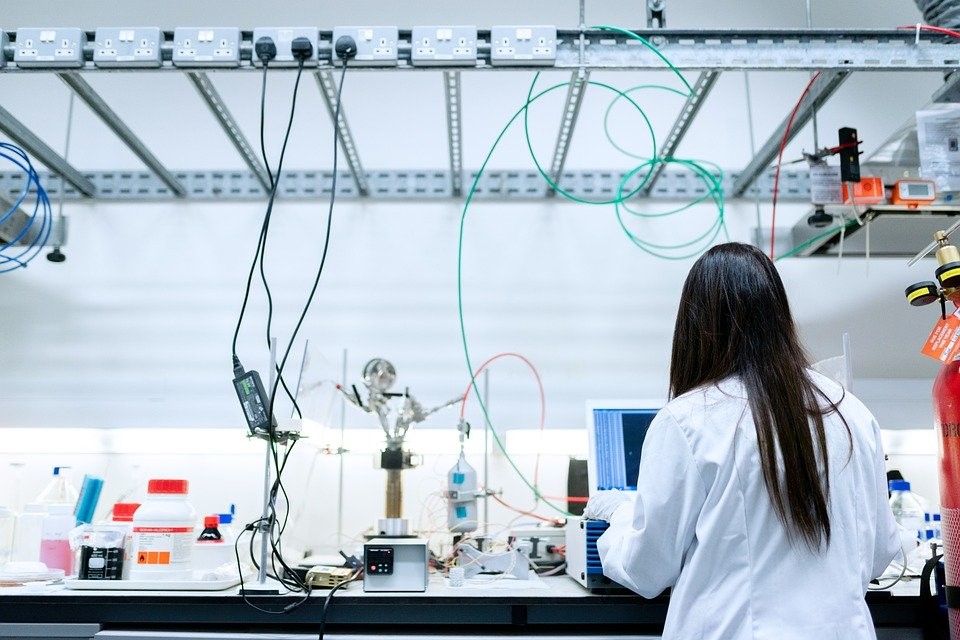 There is no dearth of jobs for the graduating Chemical Engineers with requisite skill sets. They have vast opportunities as a beginner in government and privately-owned organizations alike. Government-owned PSUs, R&D laboratories and manufacturing firms include some of the Navratna companies (ONGC, IOCL, BPCL, GAIL, OIL, NFL, RCF, OIL, MRPL, SAIL, Etc.), Indian Ordnance Factories, Department of Atomic Energy units (BARC, IGCAR, NFC, NPCIL, Etc.). There are Pollution Control Boards, CSIR Laboratories (NCL, NEERI, IICT, IMMT, IITR, etc.), and several DRDO establishments spread across India which employ Chemical Engineers as scientist or engineers. Speaking about privately-owned jobs, opportunities are manifold compared to the government sector, Chemical Engineering graduates can find potential opportunities in the areas of Oil and Gas sector (Reliance Petroleum, Essar Oil, Cairn India, Tata PL, etc.) Petrochemicals (RIL, HPL, NOCIL, etc.), Chlor-alkali, dyestuff,  pesticides (Bayer Crop Science Ltd, Bharat Rasayan Ltd, Aimco Pesticides Ltd, etc.), alcohol-based chemicals, pharmaceuticals (Cipla, M-cure, Dr. Reddy's Lab, etc.), Speciality Chemicals (BASF, Aarti Industries, Vinati Organics, etc.). Engineering, Procurement, and Construction companies (Linde Engg., Samsung Engg., Fluor, Worley Parsons, Jacobs, L & T, IOTL, and many more EPC firms) also recruit Chemical Engineers in vast numbers to design, procure, construct, commission and hand over the process engineering projects. Chemical Engineers can also pursue research careers in privately owned R & D units, Design companies, and technical Institutes/universities. They can also join post-graduate programs in Indian or foreign varsities of repute after clearing GATE/CAT/GRE/GMAT examinations and start promising careers thereafter. USA, Netherlands, Germany, South East Asia, Gulf countries, and other countries offer lucrative job locations for Chemical Engineers. Although there are tremendous opportunities for them in India and abroad, recruiting firms often complain about the short supply of skilled graduate Chemical Engineers. These companies recruit engineering graduates based on a candidate's sound technical understanding of the discipline, fairly good command over written and oral communication, proficiency in using various process software, and a tendency to work in teams. Chemical Engineers can become potentially successful entrepreneurs too. Having worked for about 5-10 years in the modest chemical and allied organizations, they can launch their own businesses on a smaller scale. Potential areas for these start-ups could be of basic organic & inorganic chemicals, specialty chemicals, pharmaceuticals, agrochemicals, cleaning chemicals, and others which demand low investments and yield huge profits with adequate scope for exports.
Department of Chemical Engineering at AISSMS College of Engineering Pune offers a conducive environment for the aspirants who wish to pursue a career in Chemical Engineering and allied areas. Department has UG, PG, and Research programs in Chemical Engineering. Four year BE program is permanently affiliated to Savitribai Phule, Pune University (SPPU), and was provisionally accredited by NBA in the past. Department has well-equipped laboratories with all modern amenities. The use of various computational and simulation software is prevalent among students to cope with Industry expectations. Department has well-qualified faculty members with some having experience in industry and research. Faculty from industry is also roped in to cover part of the syllabus for some subjects. Students are exposed to a stringent mix of theory and laboratory assignments. In-plant training for every student is mandatory in the fourth and sixth semesters.  They are inducted on seminars and projects (Experimental and Simulation-based) with regular assessment thereon. The use of software (MATLAB, CHEMCAD, UNISIM, DWSIM, ANSYS, and AutoCAD) is fostered profusely among students to solve Chemical Engineering problems.  All-round development of students is envisaged right from their entry into the program with the cultivation of sports, cultural and technical competencies among them along with academic activities. Many students brought laurels to the Department by highlighting their talent and securing prizes in various technical, social, sports, and cultural events.  Department has been consistently producing university toppers every year. Graduates from the Department of Chemical Engineering are working at responsible positions in several esteemed organizations across the country and beyond.  AISSMS COE, Pune campus is conveniently located in the heart of Pune city making it commutable by all means of transport. Institute's sprawling campus spread over 11 acres is the perfect environment for students to tap their full acumen to excel in activities beyond college hours which are indispensable to their all-round development. Institute has a robust infrastructure and strong faculty expertise in teaching and research in their respective domains. AISSMS COE has completed its 25 glorious years of service with quality engineers emanating from here to join the technical workforce on the way to contribute our country's growth. National Assessment and Accreditation Council (NAAC) has awarded 'A+' grade for the Institute's persisting excellent academic practices and quality infrastructure. SPPU this year conferred the 'Best Professional College' award to AISSMS COE Pune for persistently providing quality engineering education.
BE Chemical Engineering aspirants are welcome to join the AISSMS COE Pune fraternity and experience the best of Academics, co-curricular and extra-curricular activities for the overall development of your ward. For further clarification and help, please feel to contact us.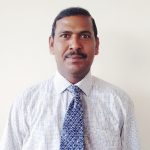 Dr. P. N. Dange
Head, Department of Chemical Engineering,
AISSMS College of Engineering