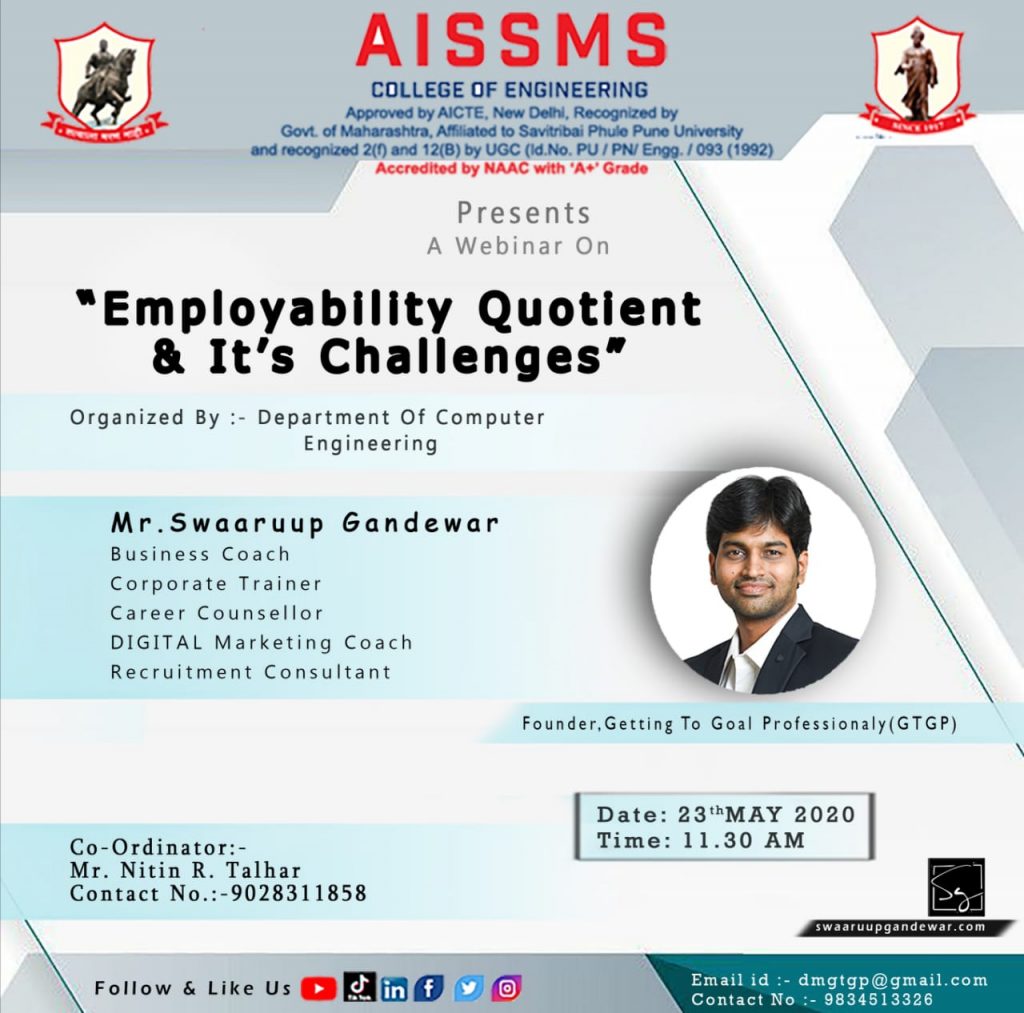 Dear Students,
Utilize this lock-down period to gain more knowledge and for your self-development. Department of Computer Engineering, AISSMS College of Engineering, Pune -01 is organizing a live Webinar on
"Employability Quotient & Its Challenges"
( Only limited to BE Final year students of AISSMSCOE )
Save your Date:
Saturday, 23th May 2020 (11:30 AM To 12:30 PM)
Our Expert Speaker for a webinar
Mr. Swaaruup A. Gandewar is Founder of Getting To Goal Professionally (GTGP) & has an experience of 12 Years in the field of Corporate Training, Business Coach, Career Counselling & Digital Marketing.
https://swaaruupgandewar.com
Register here for free :
https://forms.gle/MbjVwauGVWhusJQ48
Webinar link will be sent on registered E-mail after the registration
All registered participants will receive E-certificate after successful participation of Webinar and feedback for the same.
With Warm Regards!!!
Dr. D. S. Bormane
Principal, AISSMS COE, Pune
Dr. D. P. Gaikwad
Head of Computer Engineering Department, AISSMS COE, Pune
Mr. Nitin R. Talhar
Faculty Co-ordinator, AISSMS COE, Pune