Ashwamedh 2018 and Shivanjali 2018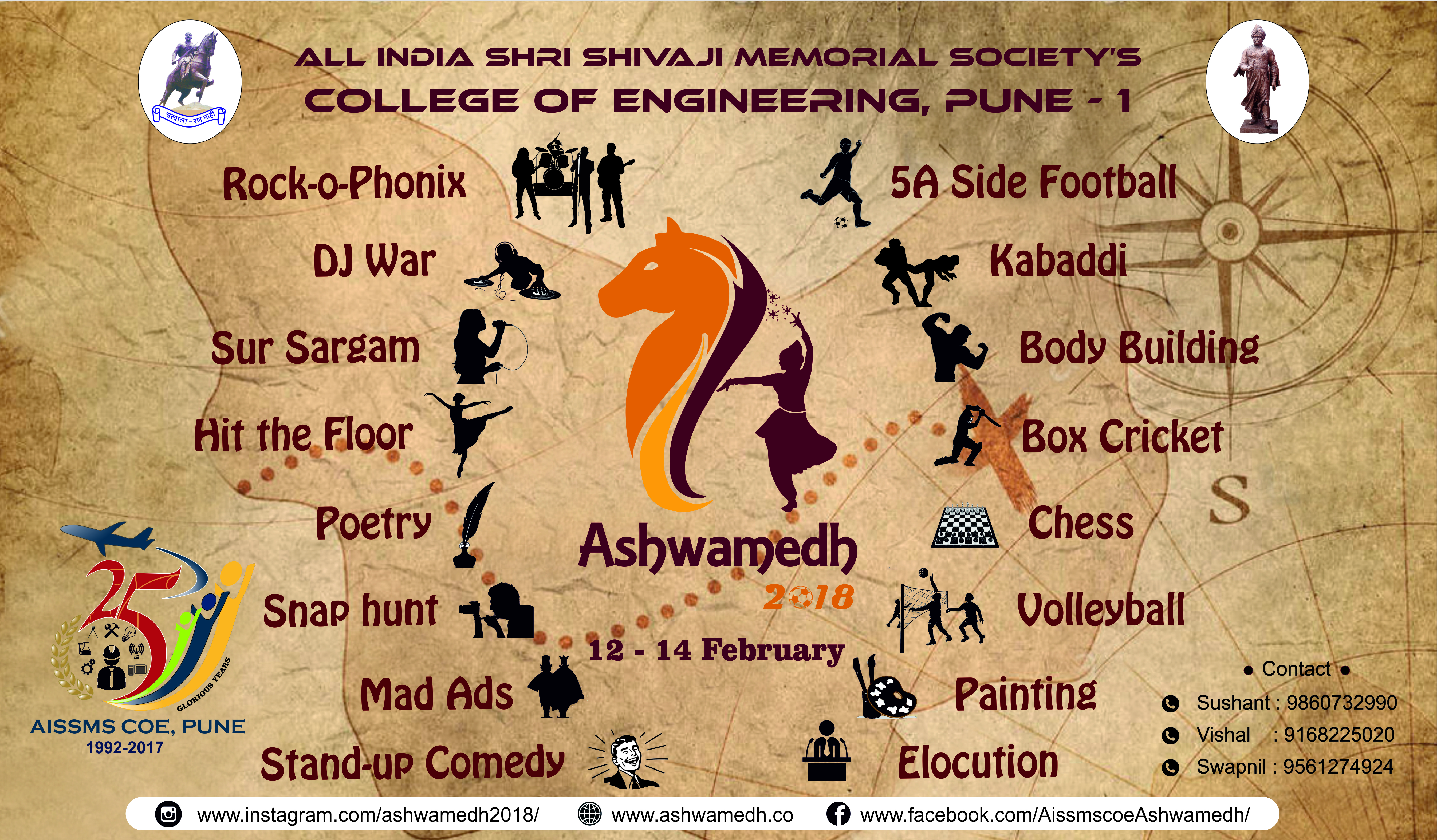 For details visit www.ashwamedh.co
Our College students participated in the following events:
The prestigious Inter-Collegiate Competition  Like   Purushottam Karandak, Firodiya Karandak etc.In the year 2014-15 team AISSMS COE was part of first nine competitors in Firodiya Karandak.
Shivanjali:
Annual Social gathering and the Prize distribution function Shvanjali-2016 was celebrated on 12 and 13 February 2016 and was a great success. The Variety entertainment program was scheduled on both days which included dramas, group dances, etc.
The Socio-cultural Awards Distribution function was held on 12 February 2016, Miss Sagarika Ghatage (Film Actresses) was the chief guest, Malojiraje Chhatrapati (Honorary Secretary ,AISSM Society), Shri Suresh Shinde (Honorary Joint Secretary, AISSM Society), Shri Ajay Uttamrao Patil (Treasurer, AISSM Society), Alumni & parents graced the function.The function was hosted under the guidance of Dr S P Danao (Principal, AISSM Society's College of Engineering) , Head of the Department, Teaching and Non Teaching Staff. Around 3000 students crowd witnessed the event.
Along with this students also organized a intercollegiate sports & event "Ashwamedh".Staff and students witnessed the zeal of sports and other activites like singing, poetry, musical chair etc…