Head-Centre for Information Training & Placement: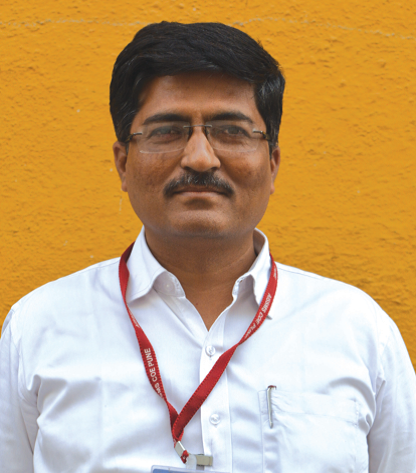 Dr. A. V. Waghmare
BE, ME, Ph.D (Mechanical Engineering)
MBA (Human Resource),Head, Centre for Information Training and Placement
E-Mail: avwaghmare@aissmscoe.com / citp@aissmscoe.com / placements@aissmscoe.com
Direct Line: (020) 26058507
Mobile Number: +91 9096 120 365, +91 9834 171 570
https://sites.google.com/view/aissmscoe-citp/home
As the name indicates, CITP is involved in training and placement of the students. The CITP activities mainly aim at improving the employability of students and also look forward for self development leading to total career building.
Pre – Placement Training:
Students are given Pre- Placement training to improve their skills in Aptitude tests, English communication, Group discussion and Personal interviews.
Training package has been developed in coordination with industry experts for imparting English communication skill.
Some of the experts from various industries are called for soft skills training for BE batch.
Experts from various industries are invited to deliver Seminar on higher studies and career guidance for students.
Activities taken for placement improvement:
Involvement of industrial experts in college activities such as seminars and competitions as experts.
Pre-placement training of students by arranging training courses from Professional Institutes.
To promote effective Institute-Industry Interaction the college organizes "AISSMS ENGINEERING TODAY", a student Symposium and Exposition every year.
Institute gives more emphasis on long term relationship with the companies.
Campus Placement:
Number of students placed in campus is steadily growing year by year. In the recruitment drive conducted by the centre, many companies have newly joined. Average salary earned by the students has also increased. This centre also conducts programmers for all round development of the students in the areas of career planning, personality development, entrepreneurship development. It also provides guidance to the students aspiring for higher education in India and abroad. In order to expose the various job opportunities in special fields such as Global Marine Industries, Indian Army, Indian Navy, Indian Air force special lectures from experts are organized.
The salary offered by various organizations ranges from Rs. 3,50,000 to Rs. 7,00,000/- per annum. Various manufacturing, construction as well as IT companies visit our campus.