All India Shri Shivaji Memorial Society's
COLLEGE OF ENGINEERING, PUNE
National Workshop on
Machine Learning and it's applications in Engineering
16-17  March  2018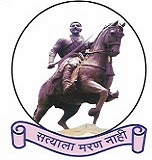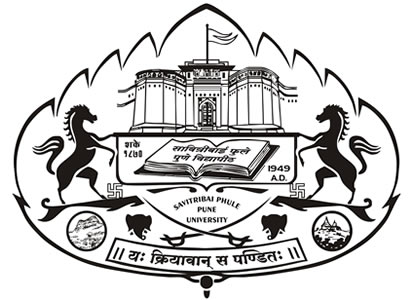 Organized by
Sponsored by Savitribai Phule Pune University, Pune
Departments of Computer, Electrical and E & TC
This workshop introduces fundamental concepts of machine learning. It covers an overview of machine learning algorithms and their applications. The workshop comprises of a series of lectures and hands on sessions. The participants obtain deep insights of machine learning, which in turn helps them to apply it in practice or as a foundation to a deeper study in this area. The workshop has also been equipped with practical sessions where experts who have worked on machine learning application will demonstrate their products.
Objectives:
To endow participants with knowledge and experience in the application of Machine learning to the solution of engineering problems.
To make participants aware of recent advances in machine learning  and their applications in  Computer, Electrical & Electronics engineering.
To expose participants to programming on machine learning by industry experts.
To define the areas where more research is needed through interactions and deliberations.
Workshop Content:
Topics to be covered in both technical and practical sessions spread on two days. Topics include:
Introduction to machine learning
Machine Learning process
Unsupervised learning techniques and case studies
Supervised learning techniques and case studies
Ensemble Learning
Machine learning tools/Frameworks
Resource Person:
| Speaker | Affiliation |
| --- | --- |
| Dr.M. B. Kokare | Dean, R&D, SGGS, Nanded |
| Dr.U. V. Kulkarni | Professor, Computer Department, SGGS, Nanded |
| Dr.Ashok Deshpande | Chair Berkeley Initiative in soft computing, University of California, Berkeley, California |
| Mr. Pratap Sanap | Persistant Pvt Ltd, Pune |
| Mr. Ajinya Kolhe | Trainer on Machine Learning, Lyftek Solutions Pvt Ltd, Pune |
Schedule:
Day
Events
 16 March 2018

(0930 hrs to 1730 hrs)

Registration, Inauguration, Technical sessions and practical session
17 March 2018

(0930 hrs to 1730 hrs)

Technical sessions, practical session and valedictory
Registration:
Selection will be based on first-come-first-serve basis
Participants have to register by sending registration form along with the DD to the coordinators. / OR mail may be sent with registration details & Photo copy of the DD attached.
Selection will be confirmed through mail/Phone.
You may mail your registration form to: mla2018@aissmscoe.com
    Registration Fee
| | |
| --- | --- |
| Industry Professionals |  Rs.1000 |
| Academicians Researchers |  Rs.500 |
| PG Students | Rs.300 |
RTGS/NEFT details:
In favor of Principal AISSMSCOE Pune.
Bank of Baroda Shivajinagar Pune
Account Number: 04510200000873
IFSC code: BARB0SHIPOO
Technical Advisory Committee:
Dr. V.B.Gaikwad, Dean, Science & Technology, SPPU
Dr. Varsha Patil, BOS member, Computer Eng
Dr. B.E.Kushare, BOS member, Electrical Eng
Co-ordinators:
Dr. A.A.Godbole, HOD, Electrical
Dr. D.P.Gaikwad, HOD, Computer
Dr. D.G Bhalke,    I/C HOD, E & TC
Organizing Committee:
Mrs. M. H. Dhend
Dr. S. F. Sayyad
Mr. V. Koteshwar Rao
Mr. S.B. Dhekale
Mrs. V. S. Navale
Mr. N. R. Talhar
Mrs. D.M.Ujalambkar
Mr. S. K. Biradar
Contact:
Mrs.Ankita Gupta      :    8411055887
R.R.Itkarkar                :   8412988834
Tel: +91-20-20651660
Fax: 91-20-26058943